Free-to-play Apex Legends has a paid-for boxed release
Divine or demonic?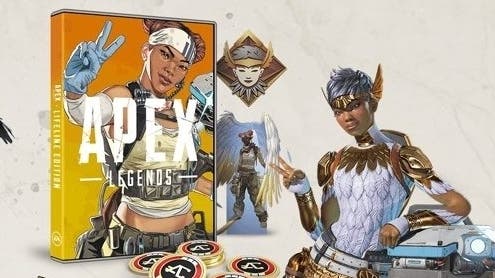 I'm always a little baffled by the idea of physical versions of free-to-play games - but anyway, if you fancy owning an exclusive Bloodhound or Lifeline skin, you can soon pick them up in boxed editions of Apex Legends.
Two physical editions of Apex Legends will go on sale for $19.99 (£16.18) each on 18th October, and will be available from retail stores (for PS4, Xbox One and PC). In each themed edition you get a legendary character skin, a legendary weapon skin, an exclusive banner and badge, plus 1000 Apex Coins to spend in-game. Given those 1000 coins normally cost £7.99 and a Legendary skin costs 1800 AC, it does seem to get you a little more bang(alore) for your buck.
If you want a closer look at the contents to decide between the devil and angel on your shoulders, check out the blog post here.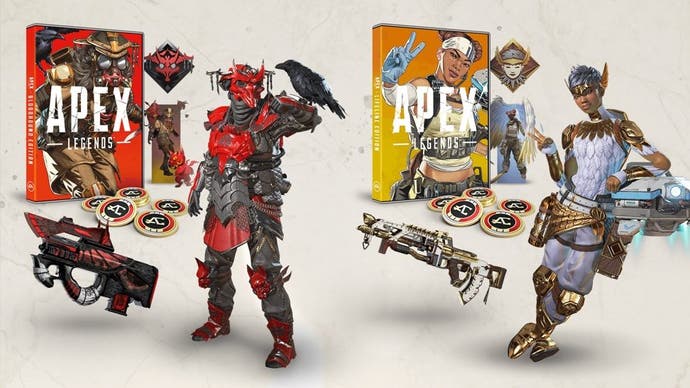 Of course, Apex Legends isn't the first free multiplayer game to offer a physical edition - Fortnite did the same last year with its Deep Freeze bundle. I guess it's a nice item for collectors to purchase - or a good way to get bewildered parents to spend money. At least it's not a £112 axe.