Apex Legends finally gets Switch release and cross-play this autumn
Forge new connections.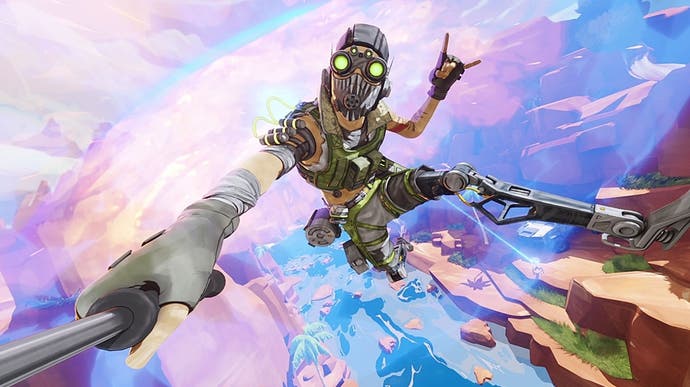 At long last, Apex Legends players are finally getting the feature they've been asking for ever since launch: cross-platform play.
Revealed during this evening's EA Play Live event, the news means those on PlayStation 4, Xbox One and PC will be able to play together, starting sometime this autumn. Oh, and so will Switch players, as Apex Legends is also arriving on both Switch and Steam this year.
Respawn initially confirmed it had plans for cross-play in an interview with Eurogamer at launch, with lead producer Drew McCoy explaining cross-progress and cross-purchases would never be implemented "due to the way systems were set up early on" which "can't [be] reconciled after the fact". Things went quiet on the cross-play front for a while, but in April the devs popped up to say the feature was "important" to the game - and, well, here it is. We don't yet know the full specifics of how it will work, however, such as whether it will be input-based.
In other Apex news, the Lost Treasures Collection Event starting 23rd June will introduce the usual array of new cosmetic goodies, a Crypto town takeover, and a Mirage heirloom... of himself. But there's also something a little different, as the Armed and Dangerous limited time mode is making a return with a special twist. Along with the sniper and shotguns weapons pool, players will only find EVO armour around the map, while respawn beacons will be deactivated. Instead, you'll be given one mobile respawn beacon per match, a brand new item for Apex, so use it wisely. Respawn previously tested EVO armour through limited-time game modes, so it's possible we could see these eventually introduced to the main battle royale modes. If all goes well.