Apex Legends Fight or Fright Halloween event: start date, time, Shadowfall mode and challenge rewards
Everything you need to know about Apex Legends' Halloween event.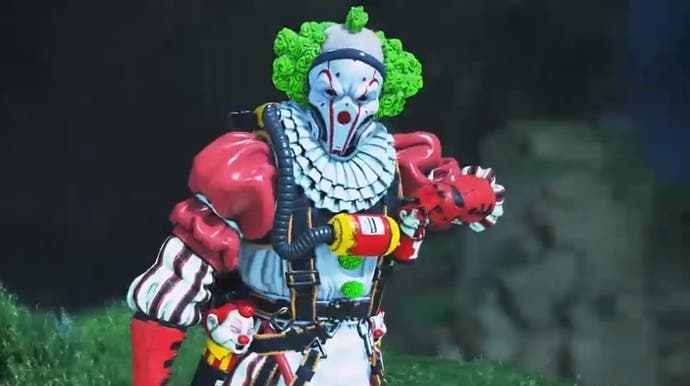 The Fight or Fright Halloween event is the latest in-game event to hit Apex Legends, this time of course spookily themed around halloween and featuring its own set of Halloween challenges and rewards for those who play while it's active, as well as some other general bonuses, too.
Here, we'll detail all you need to know about the event, including the Fight or Fright date and time and anything else worth bearing in mind.
On this page:
Apex Legends Fight or Fright start date and time: when does the Fight or Fright event start?
The Fight or Fright event in Apex Legends starts on Tuesday, 15th October, likely at the following times:
UK: 6pm (BST)
Europe: 7pm(CEST)
East Coast US: 1pm (EDT)
West Coast US: 10am (PDT)
Apex Legends' Fight or Fright event ends three weeks later on Tuesday, 5th November, likely at the same times as above.
Fight or Fright challenges and rewards list
The Fight or Fright Challenges are now available, and once again they're fairly standard stuff - barring the horror-themed ones that do at least mix it up a bit!
Fight or Fright Challenges and rewards:
Log in during the event - Fight or Fright Music Pack
Kill 1 shadow in Shadowfall - Fight or Fright Badge Tier 1
Kill 50 shadows in Shadowfall - Fight or Fright Badge Tier 2
Escape on the Drop Ship 25 times in Shadowfall - Fight or Fright Badge Tier 3
Kill 25 loot bin spiders or zombies in Shadowfall - Ghostly Graveyard R301 Weapon Skin
Kill 50 legends in Shadowfall - Wildfire Octane Legend Skin
Win as both a legend and a shadow in Shadowfall - Nocturnal Elegance Devotion Weapon Skin
Complete 20 daily challenges - Haymaker Alternator Weapon Skin

As is often the case, there's also some limited-time items available to purchase in the shop, if you fancy it.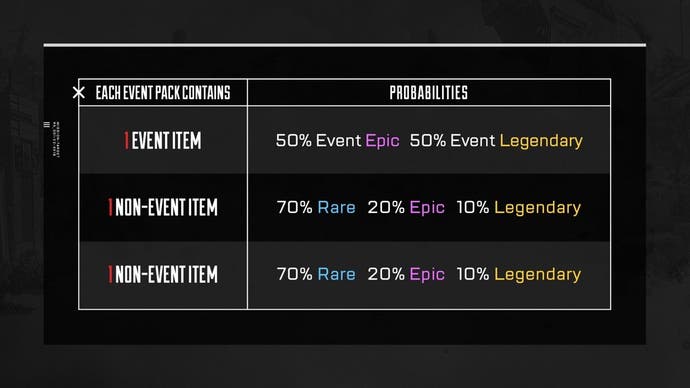 ---
Want to know the best Legend for this Season? Check out our Apex Legends Season 16 Legend Tier List that details who's the best for Revelry and why. Our other guides can show you how to make a Private Match and explain what Ring Consoles are. Also, take a look at our Veiled collection event page to learn about the latest limited-time event.
---
Shadowfall Mode explained and other details to know about what's coming with the Fight or Fright Halloween event
Alongside the challenges we mentioned above there are once again a handful of other features that have come with the event, including the awesome-sounding Shadowfall mode. Here's a quick rundown: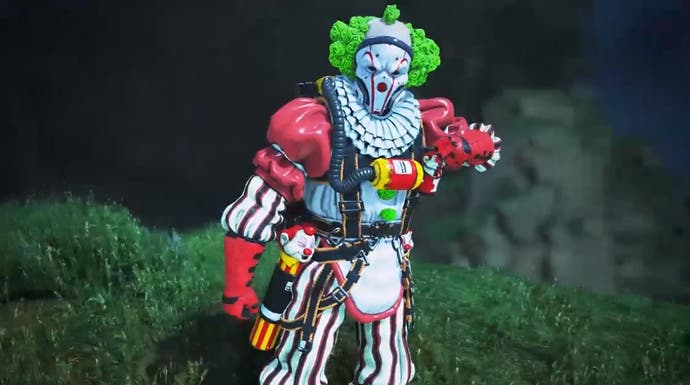 Fight or Fright Halloween event features
Limited Time Mode: Shadowfall - Featuring a nighttime version of Kings Canyon. You and 34 other solo players fight to the death, and when you die you respawn as an undead version of your Legend in the "Shadow Squad". When undead, you can't use weapons or Legend abilities, but can move faster, jump further, climb walls and you have a super-strong melee attack. Like an old Halo zombies mode! When 10 survivors remain you have to team up and get to the evac ship to win, while the Shadows try to stop you.
Exclusive event challenges - with free earnable cosmetics, including Two Legendary Weapon Skins.
24 Event Limited premium cosmetics - that players can now unlock in one of three ways: Direct purchase for Apex Coins; Direct unlock with Crafting Metals; or Random unlock with Event Apex Packs.
Increased loot overall due to replacement of Event Currency in special Event Apex Packs.
Lifeline Heirloom Set Preview - Unlock all 24 Fight or Fright pack cosmetics during the event and unlock the Lifeline Heirloom set for free.
Double XP for Top 5 and Wins Weekend - running from 10am PST October 25th to 10am PST on October 28th.