Annapurna Interactive's Stray lets you explore a futuristic city... as a cat
Meow's about that.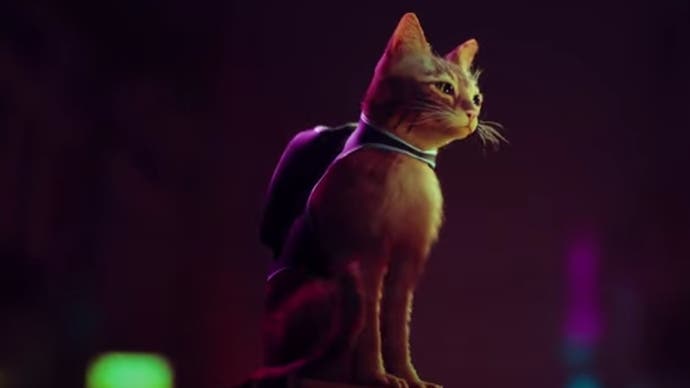 The cyberpunk aesthetic is all the rage in gaming right now, but what if you could explore a futuristic city... as a cat?
Announced as part of this evening's PS5 reveal event, Stray is being developed by BlueTwelve and Annapurna Interactive, and is set to release on PS5 and PC next year. From a brief search around the internet, it appears the game was once called HK Project and is a "third person solo adventure game", and you can find the dev blog (with more cat photos) over here.
The trailer doesn't give a whole lot away regarding gameplay, but it looks like you'll explore a post-human, futuristic city as a feline. With a rucksack. What more do you want?