Animal Crossing Ocean Sunfish: How to catch the Ocean Sunfish in New Horizons
How to land one of the biggest catches in the game.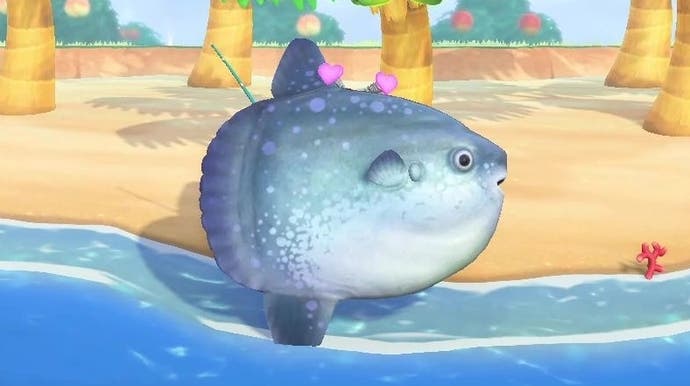 Ocean Sunfish is, quite literally, one of the biggest catches you can get in Animal Crossing: New Horizons.
Ocean Sunfish is similar to the sharks you can catch over the summer period, though it's technically a very large bony fish - and arrives at a slightly later time of the year.
They are about as rare as sharks in the game, so it's just a case of catching anything with a fin until it's added to your Critterpedia.
This page contains everything you need to know about catching a Ocean Sunfish in New Horizons, including which months this fish decides to visit your island in.
On this page:
Where and when can I catch a Ocean Sunfish in Animal Crossing: New Horizons?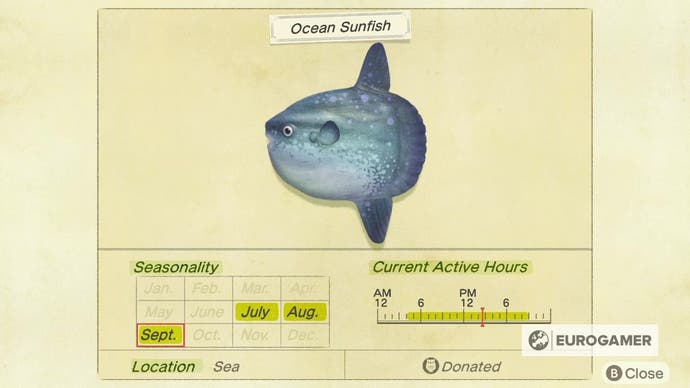 Here is everything you need to know about Ocean Sunfish in New Horizons, including its time - both month and day wise:
Ocean Sunfish months - July to September (Northern Hemisphere), January to March (Southern Hemisphere)
Ocean Sunfish times - 4am to 9pm
Ocean Sunfish location - Sea
Ocean Sunfish selling price - 4,000 Bells
How do you catch a Ocean Sunfish?
The Ocean Sunfish shares one easily identifying feature most other fish in the game don't have - a fin poking out of the water.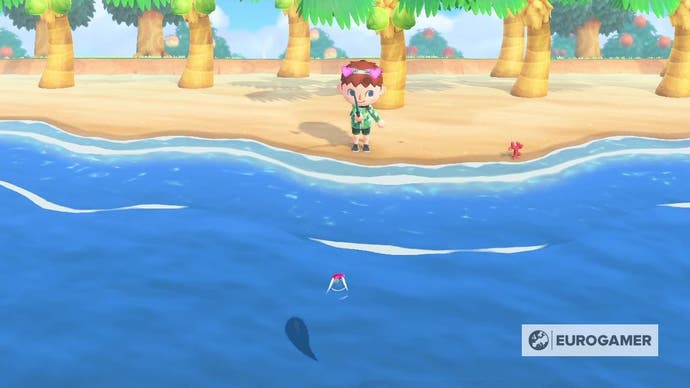 This is the same as sharks in Animal Crossing, and shares the same months as them. Though it narrows down the pool from other fish, it does mean you competing against sharks to find it - which can be frustrating if it's one of the final fish you need to get before it disappears.
The good news is, like sharks, it'll spawn in the sea. Being on an island, there's a lot of sea out there to increase your chances, so run around the beaches until you see that telltale fin, and then attempt to catch it.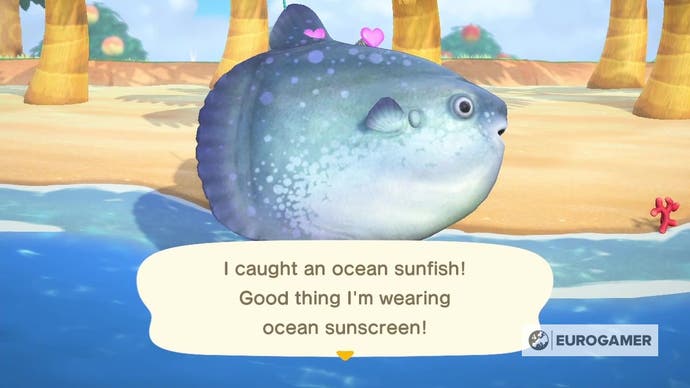 ---
The Animal Crossing 2.0 update and Happy Home Paradise is here! We can help you with the new additions - including where to find Brewster, Gyroids, new villagers, ordinances, new fences, storage shed, new hairstyles, Froggy Chair, group stretching and Kapp'n boat tours. Cooking is now unlockable, so you need to know how to make both flour and sugar, as well as how to grow carrots, potatoes and tomatoes. Meanwhile, if you're new to Animal Crossing, our New Horizons tips can help with the basics. From the off, there's fish and bugs to catch, flowers and fruit to grow with. One long term goal is building your Happy Home Academy score. Finally, you need tools such as the new ladder and vaulting pole to fully explore.
---
If you're really struggling, then try using bait for it to appear. However, you should save that for rarer fish - such as those which spawn on piers (Blue Marlin) or up on elevated rivers (Golden Trout).
Ultimately, as with any fish, it's a case of catching every shadow which matches its form - so anything with a fin - until it's yours. Good luck!