Animal Crossing fans find coffee shop, art gallery references
Even though neither are in New Horizons... yet.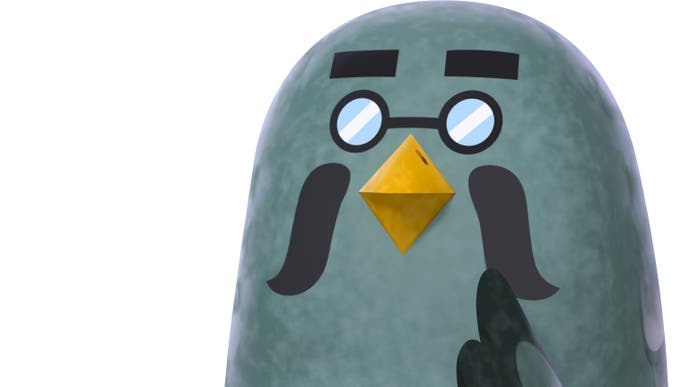 As Animal Crossing: New Horizons fans begin hitting the endgame for their islands, there's already chatter about what comes next.
Now, sparked by references from the game's own animal characters, there's speculation two classic locations from earlier Animal Crossing games could return.
The first is the coffee shop, run by cooing barista pigeon Brewster. The second is the art gallery portion of the museum, which you fill with (hopefully not fake) masterpieces procured by a shady fox named Red.
Both locations are referenced in island dialogue, which fans have spotted and now posted online. Each bit of dialogue appears to suggest the locations are available already, leading to speculation these have popped up a little early, and that a future update will unlock each area.
It's not the first time fans have found reference to potential future locations within Animal Crossing: New Horizons. A datamine of the game's day one update found code referencing two new museum rooms named "Haniwa" and "Cafe", suggesting future expansions to the building for a gyroid room and cafe area. Could this be where Brewster sets up shop?
As fans fill their museums and have no other reason to go, it makes sense for more functionality to be added there in future.
Before all that, Animal Crossing: New Horizons' egg event finally wraps up for good this Sunday. The next event, for Earth Day, will arrive in a big update later this month - and it'll be interesting to see how Nintendo has reacted to eggy feedback for that.