Animal-based action-RPG Stories: The Hidden Path is coming to PS4
By the developer of Tiny Brains.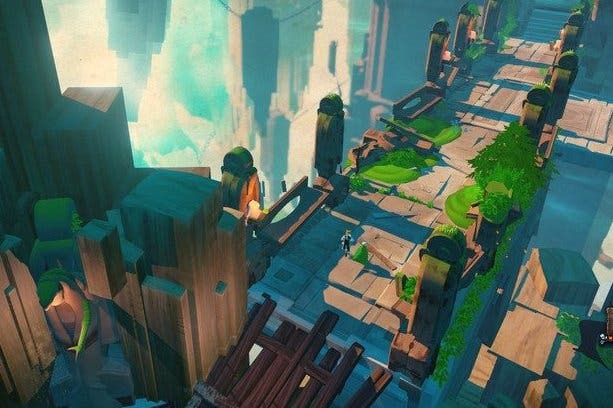 Tiny Brains developer Spearhead Games has revealed its next project, a PS4-exclusive action-RPG called Stories: The Hidden Path.
As detailed on the PlayStation Blog, Stories is set in a Redwall-like fantasy realm of anthropomorphic animals, floating islands, ostentatious airships and magic. Following the exploits of a fox named Reynardo, the sole survivor of his squadron, you must make a series of difficult choices to save the kingdom from an ominous militia.
What sets Stories apart from other games of its ilk is its focus on story-based choices, complete with a The Stanley Parable-esque narrator. "Every choice you make in the game affects the storyline in real-time, and the narrator adapts his tale dynamically to reflect your course of action," explained Spearhead co-founder Simon Darveau. "With beautiful illustrations at every turn of the page, Stories will have you diving deeper into the narrative nuances each time you play."
Check out its stylised storybook aesthetic in Stories' debut trailer below: