Angry Birds Trilogy sells over one million units, despite costing £30
Coming to Wii U and Wii later this year.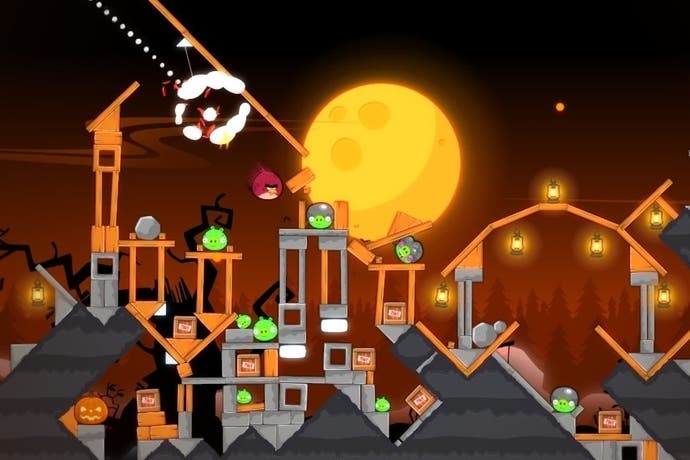 Angry Birds Trilogy has sold over one million units worldwide, publisher Ubisoft has announced.
Given the series' ridiculous popularity, that may not sound like a lot, but remember, this isn't the 69p Angry Birds that we all know and love, but rather the outlandishly priced £30 / $40 retail version on Xbox 360, PS3 and 3DS (note: the 3DS version is a little cheaper at £24 / $30).
To celebrate this landmark achievement and capitalise on the series' popularity, Ubisoft is bringing Housemarque's enhanced console version of the epic story of fowl versus pigs to Wii U and Wii later this year.
"It was certainly satisfying to see Angry Birds gameplay adapt so well to other platforms in 2012," said Rovio EVP of games Petri Järvilehto. "The features specific to the Wii U are very intriguing to us, so we're excited to release this version to fans."
By "features specific to the Wii U," he probably means "touchscreen," which is nothing new for the series that began on mobile platforms. And it's worth noting that the Wii U GamePad's touchscreen doesn't support multi-touch and isn't as responsive as that of a smart phone's - although you can project the game onto a big screen, which is worth something.
To be fair, the Angry Birds Trilogy is apparently pretty decent when divorced from its exorbitant price tag. "It's still a guilty pleasure and a game worth having around for family gaming time," said our Dan Whitehead in his Angry Birds Trilogy review before slapping a 6/10 on it.