Ancel shows off Beyond Good & Evil 2 footage
New concept art, gameplay clip within.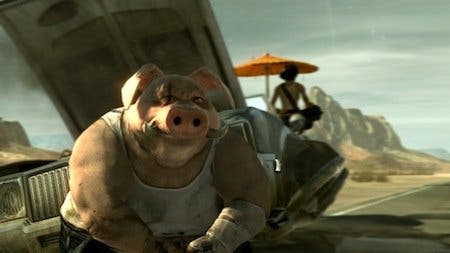 Unseen concept art and footage from in-limbo sequel Beyond Good & Evil 2 was shown off by creator Michel Ancel late last week.
A cam clip captured at an invitation-only event in Montpellier on Saturday and then posted on YouTube shows Ancel discussing development of the game and its distinctive visual style.
According to a brief summary posted on NeoGAF, the development team traveled to India to research the game's look. Ancel explained that the game engine Ubisoft has come up with can accommodate huge, fully explorable cities.
He then screened some footage from the game showing heroine Jade racing through a busy urban landscape.
Take a look at the full clip below for more.
The fate of Beyond Good & Evil 2 remains uncertain. Earlier this year Ancel suggested that the game is going to skip this console generation so that it can leverage more powerful tech.