Exclusive Shadow of the Tomb Raider Xbox console being sold for charity
Press paws.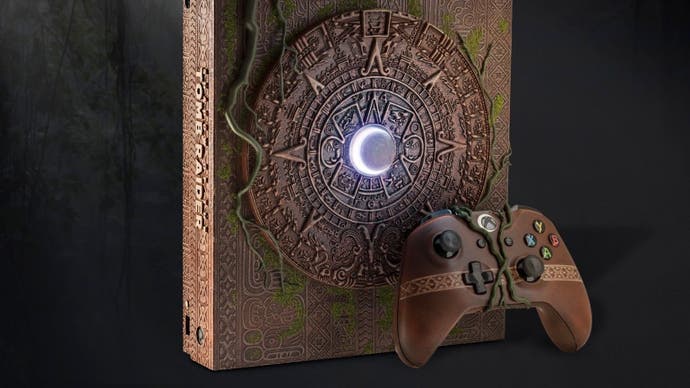 What are the two best things in the world? That's right, dogs and gaming. So nothing could excite me more than a custom Tomb Raider console being sold for an animal charity.
The ebay auction is a collaboration between Xbox and Square Enix to raise money for charity Best Friends. The organisation works to end the killing of animals in American rescue shelters - a noble cause Lara would surely support, judging by the recent "Cute Raider" trailer.
The console itself looks incredible - with Mayan patterns, vines and a Shadow of the Tomb raider glowing moon, it feels like it's been plucked straight out of the jungle. It's a 1TB model and comes complete with a custom controller and digital download version of Shadow of the Tomb Raider.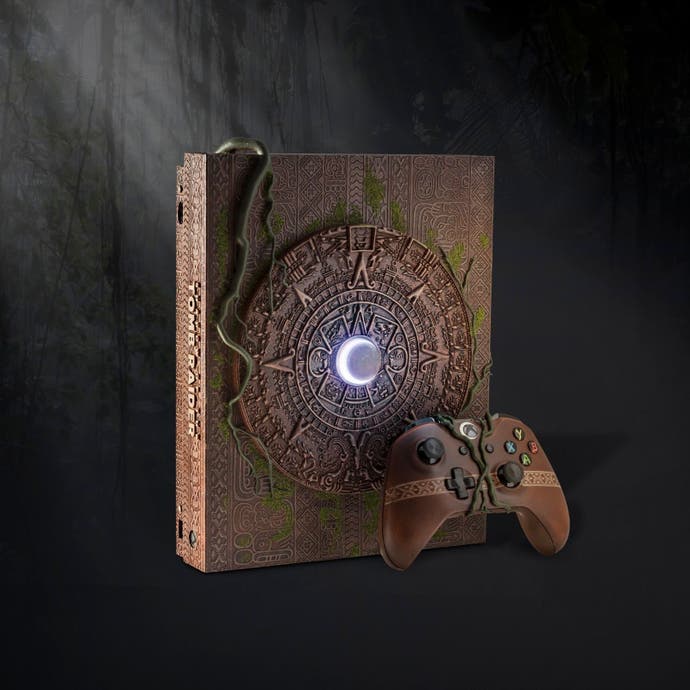 Unfortunately, you'll also have to raid your bank account to walk away with this Xbox. The current bid stands at a healthy $7600 (£5930), and there's only one console on sale. The puppies will be happy though.
If you happen to have a spare $7k floating around and want to put in a last-minute bid, you'll need to hurry, as the auction ends today at 2pm BST.