Amnesia dev: Sequel will make you afraid to turn on your PC
Frictional warns concerned fan to expect the worst.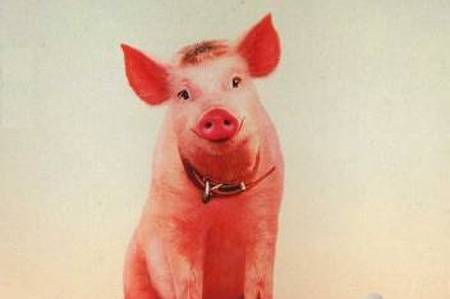 Forthcoming PC horror sequel Amnesia: A Machine for Pigs will make you fearful of going anywhere near a desktop computer ever again, original developer Frictional Games has pledged.
In response to an email from a fan, named Gustav, concerned that the follow-up to the 2010 pant-spoiler will turn down the scares, Frictional boss Thomas Grip promised the game will haunt gamers' nightmares.
"One should not pay too much attention to rumors," read Grip's reply, as posted on Reddit.
"If it would have been a less scary Amnesia it would have been called 'Amnesia: A trip to rainbowland' or perhaps 'Amnesia: A machine for cookie baking'.
"Our dear collaborator, Chinese Room, has gone to great length to conjure up the most disturbing and repulsive subtitle for a game yet. There is nothing friendly, cuddly or cozy about a machine for pigs. Men do not make machines that play with pigs, or sing cute songs for pig. No, there are only horrible and terrifying implications with this kind of machinery.
Grip then dared Gustav to play the game alone with the lights turned off when it eventually launches.
"Please do continue with the conviction that A Machine for Pigs will be a nice and mellow experience," he wrote.
"When it becomes a available on a dark and stormy night this coming fall, do let your guard down. Do think as you boot the game that this will be nothing to worry about. Put out all lights and play it in your damp and gloomy basement, far away from any kind of comfort, convinced that your are in for an relaxing trip.
"You will then be unprepared for what will hit you, and will perhaps never dare to start your computer ever again, fearful of coming close to that machine.
"Your dreams will be filled with creaking machinery, the desperate cries of pigs, the rattle of chains and the dreadful feeling of something unspeakable is watching you from beyond. That is when you will regret thinking that A Machine for Pigs would be not a very scary experience."
Gulp.
And these might not be mere idle threats - the original was terrifying.
"Amnesia isn't just a game where you can't fight the monsters. It's a game where you can't look at the monsters. Doing so drains your sanity and increases the chance they'll spot you," wrote Eurogamer's Quintin Smith in his 8/10 Amnesia: The Dark Descent review.
"Sometimes this not-looking isn't a problem because the monsters are invisible, but in places it's the most horrible thing in the world. Imagine it. You're hiding from a monster in the sole pocket of shadow in a room, and all you can do is stare at the floor."
A Machine for Pigs, developed by Dear Esther studio Chinese Room, is expected out on PC later this year.