American Truck Simulator's big New Mexico update is out next week
Haul or nothing.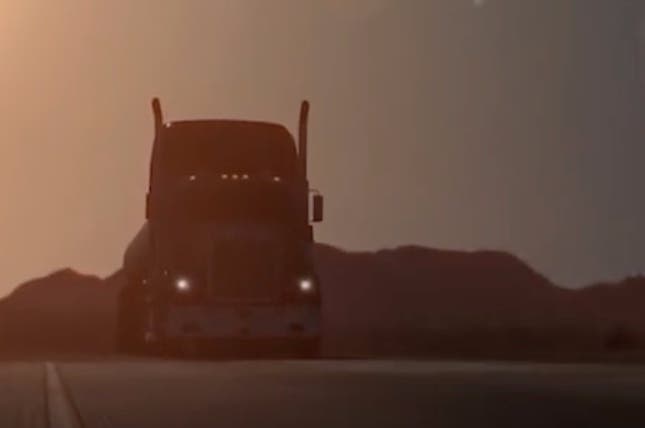 American Truck Simulator will hit the open road and head to New Mexico when its latest major expansion launches on Thursday, November 9th.
New Mexico is the second major expansion to release for American Truck Simulator, following on from last year's Arizona DLC. It brings with it over 4,000 miles of new road, 14 major cities - including Albuquerque, Santa Fe, and everybody's favourite extraterrestrial hang-out Roswell - 11 unique rest stops and truck stops for a touch of added realism, and eight new company docks and industries.
Developer SCS Software also promises a wide variety of scenery to soak up on your travels, including urbanised areas, lush forests, mountains, sparsely populated trading posts, and isolated desert rest stops. It even has musical roads.
And if you're in the mood for a spot of sightseeing, you can keep an eye out for real-world landmarks such as Rio Grande, Carson National Forest, Baylor Peak, and Pyramid Rock. It all looks absolutely lovely too, as its most recent trailer, above, ably demonstrates.
American Truck Simulator's New Mexico expansion will be priced at £8.99 ($11.99US) when it releases for PC next Thursday.