Ambitious action-RPG Moon Hunters does the business on Kickstarter
Part of Square Enix Collective.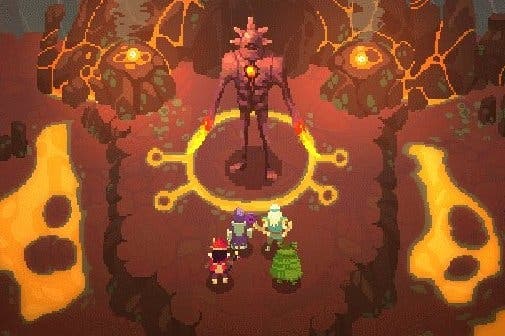 Ambitious action-RPG Moon Hunters has nearly tripled its $45K CAD Kickstarter goal with a current tally of $127,996 and nine days still on the clock.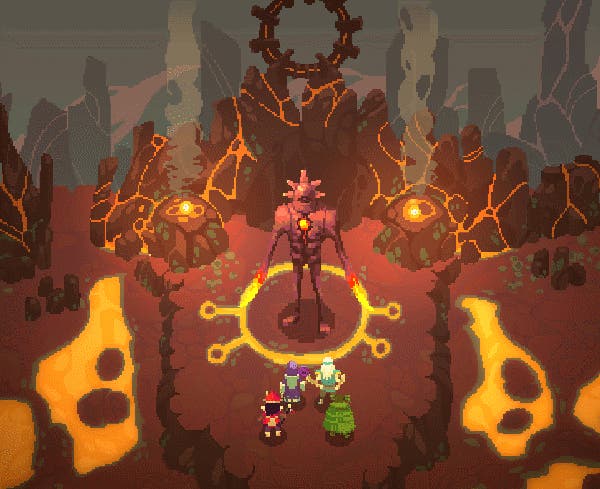 Perusing its pitch, it's little wonder why. Moon Hunters has charming pixelated art, 1-4 player co-op brawling, and Square Enix is handling its promotion after developer Kitfox Games signed up for the Square Enix Collective - a deal in which the publisher takes five per cent of net funds raised by the crowdfunding effort.
But all that's superfluous. What Moon Hunters really has going for it is an interesting structure underlying its polished aesthetic.
You see, an average playthrough will plop you into a randomised environment in which you must develop your hero before saving the world. Based on your actions, you can decide if you want to be a combat-heavy brute, a non-violent trickster, or a flirtatious James Bond-like hero. There will be 50 different personality traits that can be attributed to your character and these will affect how others perceive you.
This is important as an average playthough will only take a couple of hours, at which point your character becomes a legend and the townsfolk ascribe a constellation in your honour. After that, you'll start as a new hero, but the NPCs will base their culture around the personality traits and characteristics of your forbear.
"Along your journey, your decisions show your personality and create your reputation," Kitfox stated in its pitch. "In the real world, as in Moon Hunters, legends are rarely about merely defeating villains. More often, folktales are the story of the Clever hero that tricked the gods into giving humans fire. Of the Loyal hero that ventured into the underworld to save a loved one's soul. Of the Brave hero that declined a god's advances, and suffered for impertinence."
Not everything will be based on the mythology you inadvertently formulate. There will be other races and cultures with consistent beliefs, like the desert-based Dustfolk, whose customs and ideology you'll want to learn if you're to succeed in diplomacy.
So it's a matter of learning, exploring, experimenting, and discovering how your society evolves under your heroes' tutelage. But hey, there's also fighting stuff, with what appears to be a solid class-based isometric combat system.
Kitfox has already reached its stretch goal for a PS4 version in addition to PC and Mac, while the Vita version stretch goal of $135 is pretty much a guarantee given how things are going. Beyond that, the developer is hoping to bring Moon Hunters to Wii U, but is asking for $250K to make that happen. That's a bit of a longshot, but plenty of Kickstarter campaigns have doubled their funding in the final week, so don't count Nintendo's latest console out yet.
Moon Hunters is gunning for a summer 2015 release and you can pre-order it now by backing it for $15 CAD. Plenty of other goodies are available for the higher price tiers, so be sure to check those out too.