Amazon EA acquisition report refuted by CNBC
UPDATE: "This is not going to happen today."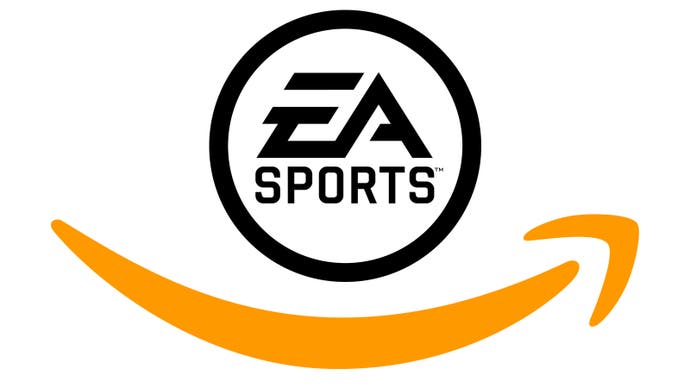 UPDATE 1.40pm UK: US network CNBC has shut down a report by USA Today that stated Amazon was set to make an imminent takeover bid for FIFA maker EA.
Speaking live on air in the last few minutes, analyst and co-anchor David Faber said: "I've talked to some people who would actually know if there was something going on, and they say there's nothing going on. These are people who would be involved, who in fact were involved when our parent company was talking to Electronic Arts."
A clip of the segment lies below:
"EA has definitely been out there in the past a bit, considering what it might do, you could imagine Amazon might have some interest..." Faber continued. "But no, this is not going to happen today, from what I'm hearing, unless the people who had been involved previously have no idea."
This morning's earlier report briefly set EA's stock price soaring.
Faber's update on today's report also included detail of a past bid for EA by NBCUniversal, which ultimately fell through.
Earlier today, an EA spokesperson told Eurogamer the company did not comment "on rumors and speculation relating to M&A [mergers and acquisitions]".
---
ORGINAL STORY 12.50pm UK: Online retail giant Amazon is set to announce an offer to buy FIFA publisher EA, a new report has claimed.
USA Today sources state that Amazon will formally announce its offer later today. There's no detail yet on how much it will bid.
EA has recently been the subject of several takeover rumours, with Apple and Disney also claimed to be among other interested parties.
USA Today's report claims Amazon may be looking to use EA franchises such as Dead Space, or BioWare's Mass Effect and Dragon Age, as settings for new Amazon-made TV series.
"We don't comment on rumors and speculation relating to M&A [mergers and acquistions]," an EA spokesperson confirmed to Eurogamer today.
2022 has been a historic year for mergers and acquistions in the video game industry, with Microsoft's still-in-the-works plan to buy Activision Blizzard for nearly $70bn, Sony gobbling up Bungie for $3.6bn, and Take-Two purchasing Zynga for $12.2bn.
Electronic Arts has 12,900 employees worldwide across dozens of development studios, and is home to franchises such as Battlefield, Need for Speed, Dead Space and The Sims, as well as FIFA, Madden and NFL games via its EA Sports label.
Among the studios it owns are BioWare, home to Dragon Age and Mass Effect, and Respawn, maker of Apex Legends and Titanfall.