Early Black Friday monitor deals at Amazon: Save up to 45% on ASUS gaming monitors
The ASUS TUF monitor is just £149.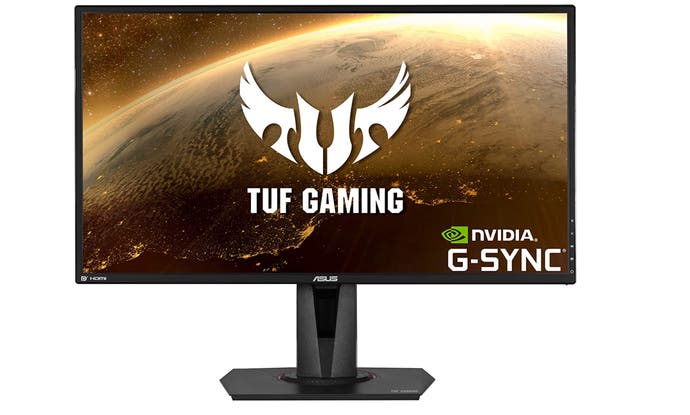 This year's Black Friday sale doesn't officially start until Friday 26th November, but Amazon's early bird Black Friday deals are now live and there are some decent deals to be had on gaming monitors.
We can see stock slowly ticking away as we're writing this, so we'll keep this brief to ensure you don't miss out. It's worth noting that there isn't much included when it comes to top brands, and Amazon's other early-bird Black Friday deals are pretty lacklustre on the gaming and tech side of things, but make sure you keep updated by bookmarking the best Black Friday gaming monitor deals here.
If you're looking for the most comprehensive round-up of PC deals, the guys at Digital Foundry have got you covered. Make sure you check out their Black Friday PC deals covering SSDs, keyboards, headsets and more (as well as monitors). There's not much out there yet, but as soon as new deals get announced they'll be quickly added.
Early Black Friday deals on ASUS monitors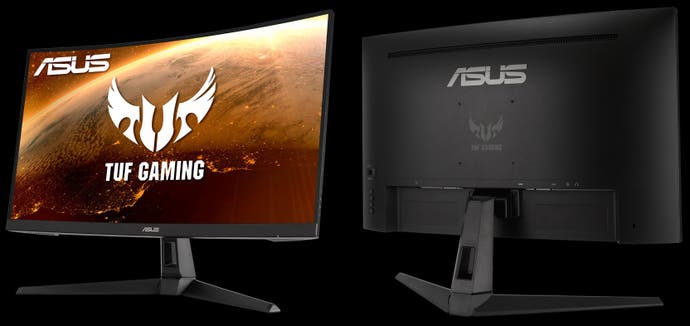 Let's start with the best of the bunch: the ASUS TUF VG259Q 25" FHD gaming monitor is just £149 with free delivery for Prime members. It's got a full HD (1920 x 1080) IPS panel with a 144Hz refresh rate along with 2 HDMI (v1.4) ports and an earphone jack along with a standard display port.
If you want something smoother, you can grab the ASUS TUF VG259QM with overclockable 280Hz for £289. And if you want something sharper and brighter than that with the extra size to boot, you may want to check out the ASUS TUF VG27AQ1LA 27" gaming monitor, with a WQHD (2560 x 1440) HDR400 display and 170Hz refresh rate. It's 25 per cent off at £389.
And if Tuf monitors aren't your thing, you can pick up the ASUS VG278Q - a 27" FHD (1980 x 1080) gaming monitor with a 144Hz refresh rate for just £199. Check them out using the links below.
Early Black Friday deals on ASUS portable monitors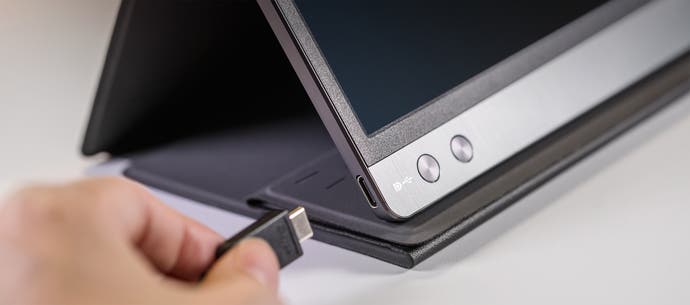 There's a decent selection of portable ASUS monitors included in Prime's early bird Black Friday deals too. Just bear in mind that video playback through these is via a USB Display Link which is gonna result in compressed video. This shouldn't matter too much for most people, but if you're playing competitive FPS titles or anything that relies on lightning-fast reactions, grab a regular monitor instead.
That said, there are some great monitors in the list below, especially those with USB Type C-support as you can connect your phones and set up a portable Game Pass Ultimate rig in style.
---
That's it for now. Not the biggest selection of monitors as far as brands are concerned, but there are some decent deals in here that should do right by anyone looking for a cheap monitor. With more early bird deals to be announced over the coming weeks, we'll be updating all of the Eurogamer Black Friday deals pages as soon as they're announced.
And whether you're looking for the latest Black Friday deals or trying to get your hands on a PS5 or Xbox Series X, we'd suggest giving Jelly Deals a follow on Twitter.