Amalur developer 38 Studios lays off all staff - report
Big Huge Games closed down too.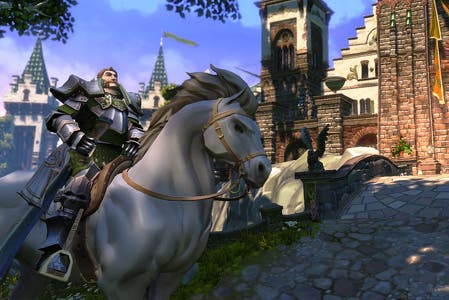 Embattled Kingdoms of Amalur developer 38 Studios is in its death throes, according to a Polygon report.
All of staff have apparently been laid off today, so say sources close to the Rhode Island-based outfit.
A separate Kotaku piece claims subsidiary Big Huge Games has also closed its doors. The Maryland studio, which co-developed EA-published RPG Amalur, was bought by former pro-baseballer Curt Schilling's 38 Studios outfit back in 2009.
Big Huge's past credits included 2003 RTS Rise of Nations and Age of Empires 3: The Asian Dynasties.
38 has been limping along for the past few weeks now, struggling to pay back s government loan and failing to pay staff. As a show of strength, it issued a trailer for planned Amalur MMO Project Copernicus earlier this week (see below), however, it appears that was not enough to keep the wolves from the door.
We're chasing official confirmation now.