All EA games affected as publisher's server network struggles amid Anthem demo launch
Log-in issues now being reported too.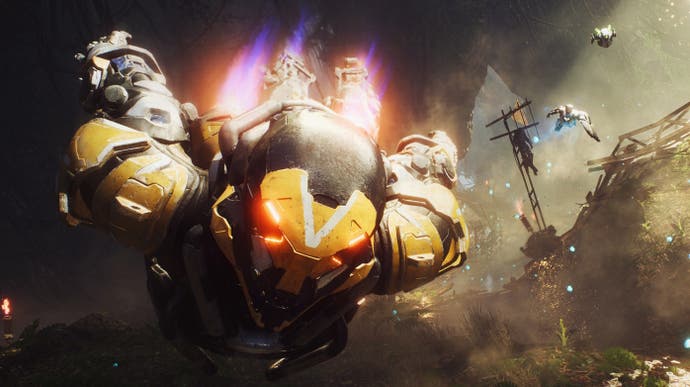 Players are struggling to get online in the likes of FIFA, Battlefield 5, and Star Wars: Battlefront 2, as EA continues to experience issues across its entire server network following the launch of Anthem's VIP demo earlier today.
EA's server troubles began around 5pm UK time this evening, as BioWare's VIP demo event got underway. In the rush to play, servers quickly became overwhelmed, with players reporting continued difficulties joining a session.
Community manager Jesse Anderson was quick to respond, telling players via Twitter that, "Servers are getting SLAMMED", and that the "team is working on it as we speak." Shortly after, EA Help reported that "more server capacity" was being added in a bid to ease network woes.
However, despite access to the event being restricted to Origin subscribers and those that pre-ordered the game, problems joining the Anthem demo have persisted. What's more, as the evening has drawn on, players have started experiencing issues with other EA online games, including FIFA, Battlefield 5, and Star Wars: Battlefront 2.
Although Anthem's server status page is currently reporting that everything is EA-OK, and that all servers are up, various people-in-the-know have confirmed that all games across the network are currently experiencing difficulties.
EA Dice's Ben Walke, for instance, posted that, "this is affecting multiple EA titles. I'm currently watching a lot of people work on the issue, and pretending to know what they are talking about." Corey Andress, the global manager of EA's community engagement team, meanwhile, wrote that "servers are being impacted in all EA games. The situation is fluid and I don't have anything more to share right now. Obviously as I hear more, I will."
It's currently unclear how long the issues might take to resolve, particularly as EA Help is now reporting that it's "also looking into login issues across all of our games and services". I'll update the story as it develops.