Aliens: Colonial Marines special edition contents leaked - report
Weapon unlocks, exclusive game mode included.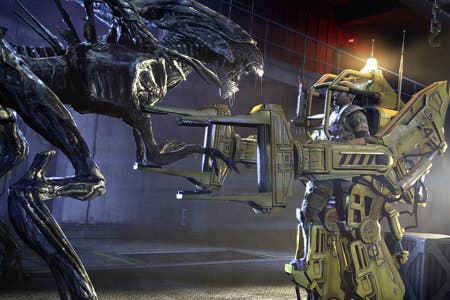 An image of what purports to be a special edition of forthcoming Sega shooter Aliens: Colonial Marines have found their way onto the internet.
As seen on French site Gamekyo, the deluxe set includes the following extras:
Three exclusive multiplayer weapons: M240 Flamethrower, M577 A2 Smart Gun, M41A Pulse Rifle upgrade
Exclusive game mode: USCM (United States Colonial Marine Corps) Academy Firing Range
Highly detailed resin power loader figurine
USCM dossier
Limited edition display box
See the image below for more detail. We've asked Sega if it's legit, and will update when we hear back
The long-mooted Gearbox-developed title is due out on PC, PlayStation 3 and Xbox 360 in the Spring.