Alexandria Ocasio-Cortez moves to stop US military using Twitch for recruitment
UPDATE: But amendment defeated in Congress.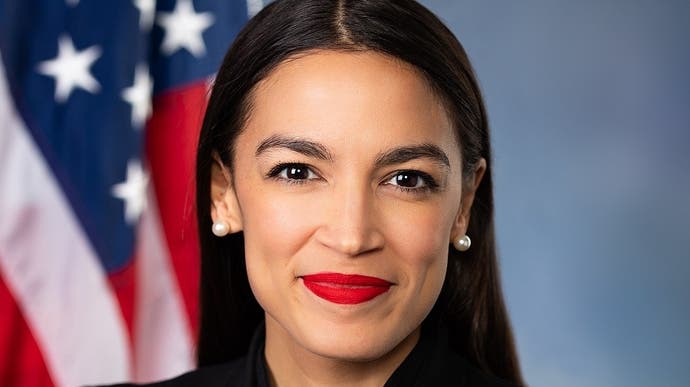 UPDATE 31/7/20: Alexandria Ocasio-Cortez's proposal to stop the US' armed forces from using Twitch as a recruitment tool has been voted down by the House of Congress.
The amendment was roundly defeated after more than 100 of her fellow Democrats joined Republicans in voting against it.
Following the decision, AOC took to Twitter to express some of her frustration at the amendment not passing:
Imagine trying to explain to your colleagues who are members of Congress what Twitch is 😭

— Alexandria Ocasio-Cortez (@AOC) July 30, 2020
---
ORIGINAL STORY 23/7/20: Things are all quiet on the US Army Esports Twitch channel - for now - after several weeks of backlash and damaging headlines. The US Army, Navy and Air Force have all come under fire for using esports Twitch channels as recruitment tools, and after some viewers were banned for discussing American war crimes in Twitch chat, lawyers argued the bans were unconstitutional and potentially violated viewers' First Amendment rights. A report for The Nation then found the Army had been advertising fake giveaways that actually redirected to a recruitment form, a practice that Twitch eventually forced the Army to stop.
It's been two weeks since the US Army Esports channel uploaded anything, but if it was hoping to bunker down and wait for everything to blow over, it might have a shock in store, as Representative Alexandria Ocasio-Cortez has introduced a measure that could block the military from using video game platforms for recruitment.
As reported by Vice, a draft amendment filed to the House Appropriations bill yesterday seeks to "prohibit the use of funds for recruiting via video gaming and esports platforms".
"None of the fund appropriated or otherwise made available by this Act may be used by any of the Armed Forces to maintain a presence on Twitch.com or any video game, esports, or live-streaming platform", the full amendment says.
Although the amendment reflects a change in public attitude towards the Army's use of Twitch, it's still early days for the measure. The amendment will have to pass through several committee stages before being voted on in the House (and must later pass the Senate). The first hurdle comes in the form of the House Appropriations Committee on Rules, which decides which pending amendments will go forward, and next meets on 27th July.
"It's incredibly irresponsible for the Army and the Navy to be recruiting impressionable young people and children via live streaming platforms," Ocasio-Cortez told Vice. "War is not a game, and the Marine Corps' decision not to engage in this recruiting tool should be a clear signal to the other branches of the military to cease this practice entirely."
The US Army has a long history of using video games as a recruitment tool: America's Army was a multiplayer released in 2002 as a form of recruitment propaganda, costing the US taxpayer $33m (£25.9m) over 10 years. The US Army Esports team, meanwhile, was established as a way to "make soldiers more visible and relatable to today's youth", while the Navy signed a deal with Twitch earlier this year as part of a marketing shift away from traditional media towards streaming platforms (via Reuters).
The Navy continues to stream Call of Duty and Valorant from its channel, but the Army Esports channel and social media platforms have gone dark, and could possibly remain as such until Spring 2021 (via Kotaku). If Ocasio-Cortez's amendment is successfully passed, it's likely we won't see that channel redeployed.