Alan Wake returns to PC storefronts a year after licensing issues forced its removal
Back on Xbox "very soon".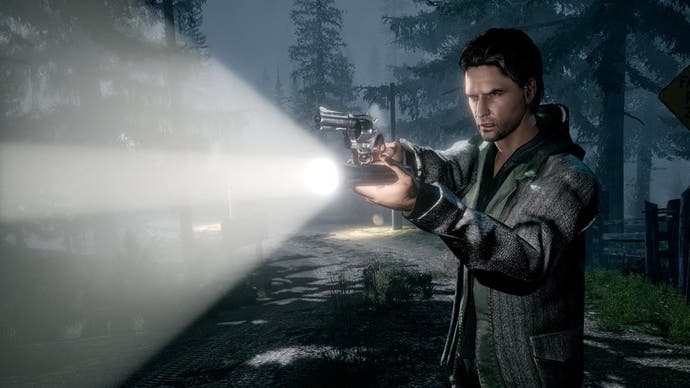 Remedy Entertainment's cult supernatural horror Alan Wake has finally returned to digital storefronts on PC, a year after it was removed from sale due to licensing concerns.
Alan Wake's imminent departure from the likes of Steam was announced in May last year, following the expiration of its music licenses. Remedy explained it was "looking into relicensing the music for Alan Wake, but have no timeframe for this".
In a new tweet, however, the developer has confirmed that all licensing issues are now resolved, and that its beloved slice of small town horror is finally available for purchase again on PC. "Big thanks to our partner and Alan Wake's publishers Microsoft," Remedy posted, "who were able to renegotiate the rights to the licensed music in Alan Wake."
Remedy also confirmed that all original music remains, and that "nothing has changed". Additionally, the Xbox 360 version of Alan Wake, which was removed from the Xbox Store due to licensing issues, will be returning to the platform "very soon".
Alan Wake, for those yet to experience its charms, sees best-selling horror author A. Wake vacationing in the sleepy little town of Bright Falls, Washington, in a bid to cure his writer's block. Much spookiness (and many monologues) follow, as the line between reality and Wake's fiction slowly begins to blur. It's all hugely atmospheric, with the rural beauty of Bright Falls brilliantly realised, and all adds up to something that's part Twin Peaks, part Stephen King.
And if that sounds appealing, you might be interested to know that Alan Wake is currently heavily discounted on PC storefronts to celebrate its return. You can grab the base game for £2.28, down from £11.39, on Steam (it's also available on the likes of the Humble Store at a similar price), while the Collector's Edition - which includes Alan Wake, the Alan Wake's American Nightmare DLC, and a few extras - costs £3.90 instead of £19.49.
Remedy recently revealed that a television series based on Alan Wake is currently in the works.