40% of all Star Wars: The Old Republic sales made through Origin
More publishers sign up to EA's digital platform.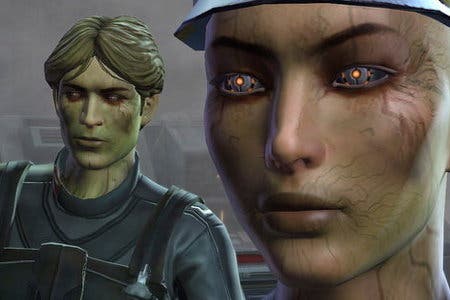 Nearly 40 per cent of all copies of Star Wars: The Old Republic sold to date were bought through Origin, EA has announced.
The daily active users peak at more than one million players.
EA issued a note today announcing a raft of publishers who have jumped on board EA's Steam rival, including Alan Wake developer Remedy, Focus Home Interactive, Iceberg Interactive, Strategy First, Macro Games, Selectsoft and Legendo Entertainment.
The likes of Warner Bros, THQ, Capcom, Trion and Robot Entertainment were already on board. 21 publishers are now signed up.
Origin has over 9.3 million registered users. Since its June 2011 launch it has generated over $100 million in revenue.
"The momentum that we've achieved with Origin since launching in June has been incredible, buoyed by great games and great partners," said Origin boss David DeMartini.
"Our fast-growing user base demonstrates the interest from gamers across the world in fully-connected, 365-day digital game experiences. We're committed to evolving and expanding Origin to help players get the absolute most out of their games, and we're just getting started."
Meanwhile, EA announced a raft of impressive The Old Republic statistics that highlight its early success some six weeks after launch.
It is the fastest-growing subscription MMO ever, has sold over two million copies, and has over 1.7 million active subscribers.
Servers have been available for more than 99.5 per cent of the time outside of scheduled maintenance, EA said.
A new game update, featuring more content, new game systems and additional guild features, is scheduled for release in the spring.