Age of Wonders 3 expansion Golden Realms adds the Halfling race
17-minute gameplay video shows off new campaign.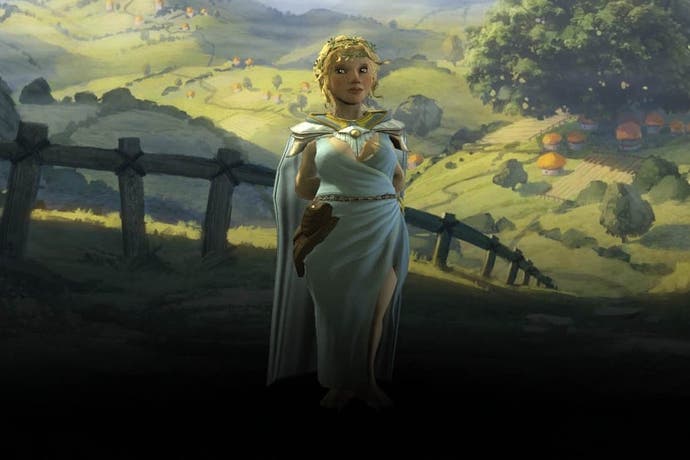 Triumph Studios has announced Golden Realms, the first premium expansion for fantasy strategy game Age of Wonders 3.
Golden Realms adds a new three-scenario story campaign starring the Halfling race. Halflings benefit from the new Luck mechanic, which allows them to dodge incoming attacks while they're in good spirits. In the campaign you help the Halfling survivors of the Heartwood Massacre rebuild an empire.
There are over 20 new units, new hero items and the new wild magic and partisan specialisations. Elsewhere, the new Seals of Power victory condition works like King of the Hill. You have to capture and hold the Seals of Power structures to win.
Golden Realms doesn't have a price yet, but it will launch on 18th September 2014 as DLC on Steam and all the usual suspects. Its release comes alongside a patch that updates the game AI and balance as well as adds Steam Workshop and Cloud Saves.
Below is a 17-minute gameplay video with narration that shows off Golden Realms.