After years of rejections, U-turns, and player requests, League of Legends is about to get a sandbox mode
UPDATE: It's live!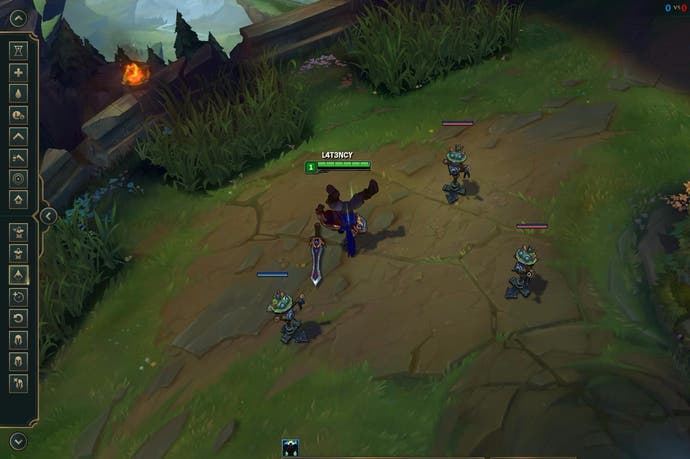 UPDATE 14th FEBRUARY The Practice Tool is now live on the North America (NA) region server, with all other regions, including EU West, expected to follow the rollout today. Riot Games put out a short note on the NA site to announce the feature going live this afternoon:
Further details on the Practice Tool itself, including links to Riot's full breakdown of the functions, can be found in the original article below.
---
ORIGINAL STORY 12th JANUARY: Totally ruled out by Riot Games a year ago, League of Legends is about to get a 'sandbox mode', called the Practice Tool.
In a post to the League of Legends site last night, Riot Games confirmed in greater detail its plans for the Tool, after years of developer toing and froing, "SoonTM" blog posts, and desperate cries from the community. It's set to include everything from training dummies to turret immunity, teleportation, cooldown resets and more.
The Practice Tool announcement is seen as a massive victory for the game's more hardcore playerbase - which is still enormous by standard game comparisons - and a sign Riot has taken huge, genuine steps to listen more closely to their community.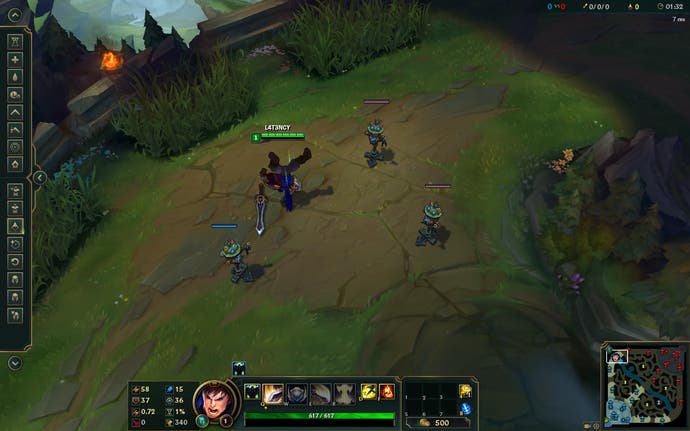 For context, the furore surrounding a sandbox mode - which would theoretically allow players to practice freely on the game's maps, away from the pressures of competitive play - really got going with the first post in a series called 'Riot pls', the developer's 2015 attempt at more open dialogue with its community.
It was described at the time as an "experimental blog to talk about the priorities and values that influence what we're doing, what we're not doing, and why." The post, which talked about plenty of other issues, too, stated that "sandbox mode is not the way to go. We want to make sure we're clear: playing games of League of Legends should be the unequivocal best way for a player to improve... We never want to see a day when a player wants to improve at League and their first obligation is to hop into a Sandbox."
A prominent Rioter and now the studio's communications lead, Chris 'Pwyff' Tom, waded into the League of Legends subreddit to defend and elaborate on those comments shortly after the post drew some significant ire, but in fact exacerbated the problem: "In a game that's oriented around players playing to improve, imagine a world where you miss one flash over a wall and your whole team tells you to quit and hop into sandbox mode... I'd imagine everyone's had games already where someone's told them to quit playing ranked and to go play normals. If an additional layer of sandbox got added underneath, that's what we're talking about."
This was very quickly translated by the community - despite Pwyff's attempts to clarify - into a claim that a sandbox mode will never happen because Riot thought it would increase toxicity. And that did not go down well.
Six months and several thousand toxicity-based memes later, and Riot Games posted this to its blog (the very next Riot Pls blog, that is): "We were wrong to completely shut down the possibility of sandbox mode. Full stop." A sandbox mode, in some form, was officially not-ruled-out, alough it was made very clear that not-ruled-out status doesn't mean it's suddenly a priority.
Another six months, another series of complaints amongst the subreddit and wider community that it would never happen, and another update. "Six months ago, we walked back on our decision to nix a practice tool, but also realised we needed to make more progress on the client update before we could invest in developing new features. So, we said we'd give an update when we began tangible, focused work. Here's an update."
And now, at last, some solid details have emerged. A full list of commands, example training practices, and imagery are available over on the latest blog post which we thoroughly recommend players look over. For now though, we'll just leave you with this: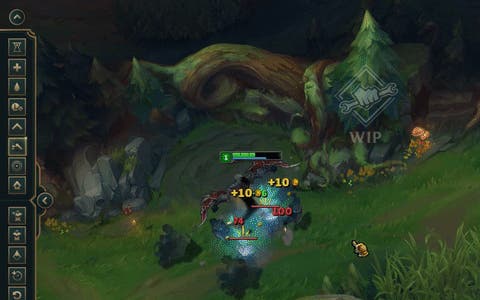 Glorious.