After the disastrous FIFA 20 career mode, EA outlines changes for FIFA 21
Fancy being a Football Manager?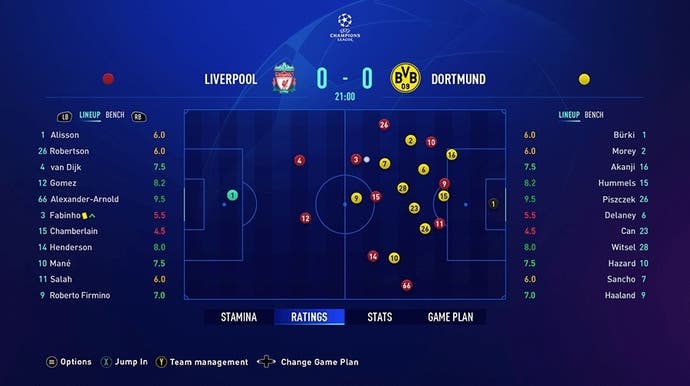 EA Sports has outlined a raft of new features coming to career mode in FIFA 21 after the disastrous FIFA 20 career mode went viral last year.
When FIFA 20 came out in September 2019, players discovered a raft of bugs and embarrassing issues with career mode and immediately took to social media to highlight them. Players were so disgruntled they organised a social media campaign that resulted in #FixCareerMode trending on Twitter.
Today, EA Sports revealed a raft of changes to career mode that certainly suggest the developer has had a look at career mode with the reception to last year's effort in mind.
The highlight is a new interactive match sim, which lets you jump in and out of career mode matches to take charge of key moments, such as penalties and free kicks. You monitor match data and make changes directly from the sim based on the match stats and your players' performance levels and stamina. It's nowhere near as detailed as Football Manager's match sim, of course, but it certainly looks inspired by it.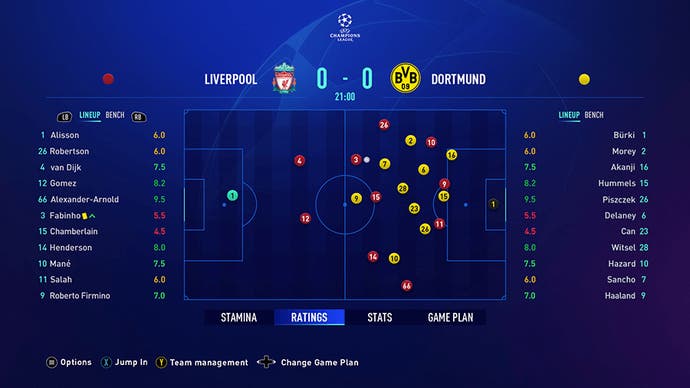 There's also a revamped growth system, which lets you turn right backs into right wingers, for example, or defensive midfielders into centre backs. You can monitor player attribute changes during training to see how your squad is progressing.
Career mode has a new attribute called match sharpness, which indicates how likely your players are to perform in the most crucial moments during the course of a game. You increase your players' sharpness with a new Active Training System that gives you the ability to set up group training sessions to improve the likelihood of your strikers putting big chances away or of defenders making key tackles.
Also of note, career mode lets you make loan to buy offers with optional or mandatory future transfer fees. And you can customise your career mode with new initial set-up options. Here's the official blurb: "Get a more true-to-life experience of negotiating signings on the transfer market with Authentic Transfers, or boost your team's starting budget to help you build your squad with Financial Takeover."
Expect more on career mode in August.