After all these years, World of Warcraft adds a potion to understand your enemy with
Apparently it's been lurking in the game since launch!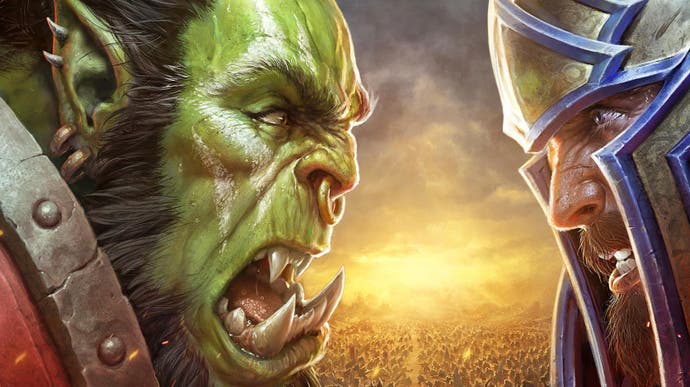 For as long as World of Warcraft has been alive, Horde and Alliance haven't been able to understand each other (with a few exceptions). Your game client would garble what players of the opposing faction said, thereby reinforcing a sense of belonging while sprinkling on a bit of exotic mystique.
But now Blizzard has added - in a 14th December hotfix - a new World of Warcraft potion enabling exactly that: the ability to understand the opposing faction in chat. It's called the Elixir of Tongues and it's available from Fizzi Liverzapper who's in Dalaran's Underbelly.

The potion costs 30 gold and allows you to understand - but not speak - the language of the opposing faction for one hour. But if both people partaking in the conversation drink a potion, they will be able to understand one another. Hooray!
Apparently the recipe for this elixir has been in the game since World of Warcraft launched! "Until today, it had the description text 'This potion has no effect until we put languages in'," WOW game designer Jeremy Feasel explained on Twitter.
It's sudden inclusion comes in response to the just-released mega-patch Tides of Vengeance, which unintentionally stopped cross-faction communication add-on Cross RP from working. The RP stands for roleplay and it's this community, particularly, keen on nattering to the other side. Problem is, buying many potions at 30g can soon add up; there are already WOW forum posts asking for Blizzard to lower the price.
There are other ways talk to the opposition in WoW. The Pandarens, which can choose either Horde or Alliance, have their own race-specific language, as do Demon Hunters.
But then, I always quite liked not knowing what the other side was saying. It let me interpret enemies in my own whimsical way, give them a bit of a story. Wouldn't have been the same reading "EZ EZ U R DED" (which I often was but that's not the point, is it!).