Advanced Warfare sales 27 per cent below Ghosts in the US
Yet it's still the best selling game of the year.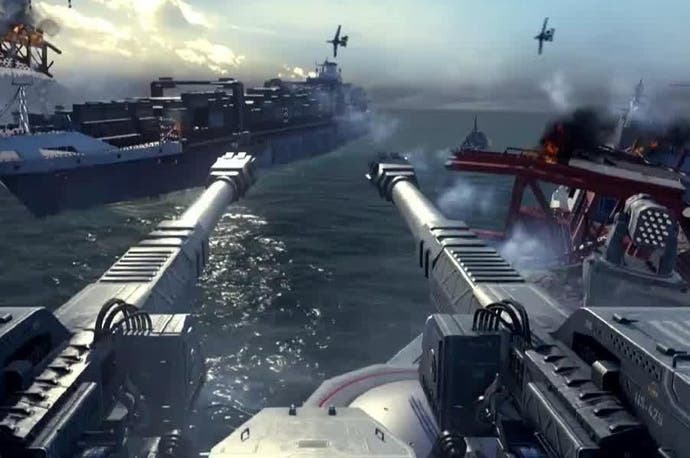 Call of Duty: Advanced Warfare sales are roughly 27 per cent lower than those of last year's Call of Duty: Ghosts - at least as far as retail copies go in the US.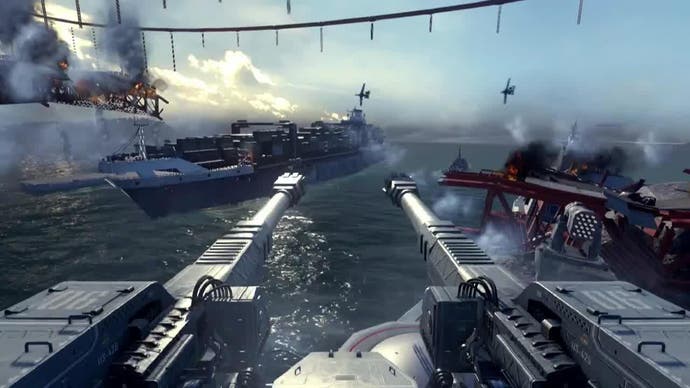 As reported by Street Insider, Piper Jaffray analyst Michael Olson noted this decline based on figures from stat-tracking company NPD. According to its November report, Activision sales fell 22 per cent in November, with Advanced Warfare facing a 27 per cent decline year-over-year with the previous Call of Duty.
"This is disappointing data following first week Call of Duty: Advanced Warfare sales showing a year-over-year increase," Olsen said. "NPD data does not include digital copies or international sales, which, if included, would lessen the year-over-year decline, but we believe this data suggests potential for Q4 revenue upside is now very low. "
A 27 per cent decline may sound bad, but even taking this into account Advanced Warfare was still the best-selling retail game of 2014 in the US. "In only its first month of release, Call of Duty: Advanced Warfare is already the number one top-selling console game of the year through November in the U.S. overall, as well as individually on Xbox One, PS4, Xbox 360 and PS3," Activision announced earlier today.
Advanced Warfare bested Ghosts in its first week of UK sales, but it also had a lot of advantages over Ghosts out the door, since Advanced Warfare had a simultaneous multiplatform launch, came out a day early for pre-order customers, and was on sale for consoles that were actually out - whereas Ghosts came out on PS4 and Xbox One before the consoles even launched.
If you were one of the many on the fence about Advanced Warfare, you can check out its multiplayer for free this weekend on Steam.