Actor Max von Sydow dies aged 90
Tributes for Skyrim voice actor.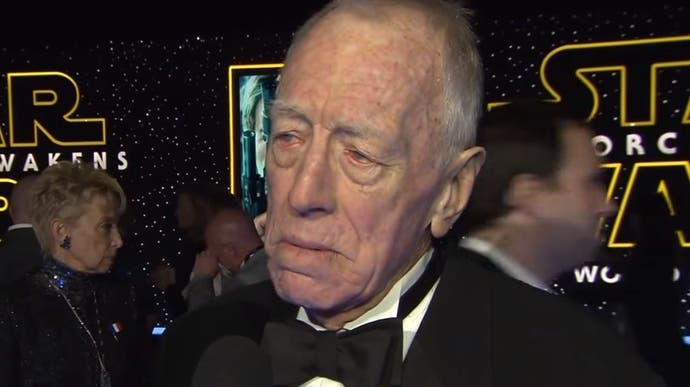 Max von Sydow has died aged 90. According to the BBC, his family announced "with a broken heart and infinite sadness" that the actor died on Sunday.
The Oscar-nominated actor was best known for his five-decade film career, which included roles in The Exorcist, Minority Report and Star Wars: The Force Awakens. He also played the Three-Eyed Raven in Game of Thrones.
But Max von Sydow's unmistakable voice will also be familiar to fans of The Elder Scrolls 5: Skyrim. He played Esbern, an Elder Nord and one of the last remaining Blades who acts as the guide, advisor and mentor of the Dragonborn.
He also narrated Skyrim's dramatic announcement trailer, below:
Elsewhere, Max von Sydow voiced Vigo the Carpathian in 2009 game Ghostbusters: The Video Game, and most recently Lor San Tekka in 2016 game Lego Star Wars: The Force Awakens.
Fans issued tributes on social media following the news. Director Edgar Wright took to Twitter to say: "Max Von Sydow, such an iconic presence in cinema for seven decades, it seemed like he'd always be with us. He changed the face of international film with Bergman, played Christ, fought the devil, pressed the HOT HAIL button and was Oscar nominated for a silent performance. A god."
Max Von Sydow, such an iconic presence in cinema for seven decades, it seemed like he'd always be with us. He changed the face of international film with Bergman, played Christ, fought the devil, pressed the HOT HAIL button & was Oscar nominated for a silent performance. A god. pic.twitter.com/klhJ9RusdQ

— edgarwright (@edgarwright) March 9, 2020