Activision vs EA trial settled out of court
"Activision and EA have agreed to put this matter behind them."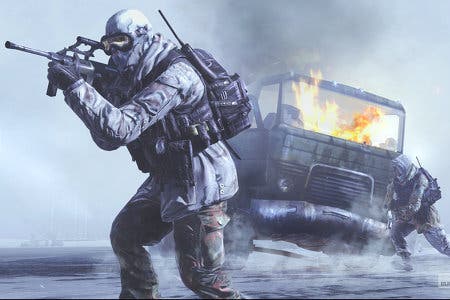 UPDATE 2: Even though Activision has settled with EA, its argument with Infinity Ward founders Zampella and West still stands and will go to court later this month.
UPDATE 1: EA has confirmed the news to Eurogamer, but would offer no further detail beyond the brief statement reported below.
ORIGINAL STORY: Activision and EA have settled their legal scrap over the Zampella/West Infinity Ward incident out of court.
As relayed in a Tweet from LA Times reporter Ben Fritz, the two publishers issued a brief statement earlier today stating "Activision and EA have agreed to put this matter behind them." A Bloomberg story also confirms the news.
There's no word on exactly what terms were agreed.
News of the settlement came soon after Activision unsuccessfully attempted to have the 29th May court date delayed by 30 days.
We're seeking official confirmation from both EA and Activision, and will update when we hear back.
The suit in question dates back to March 2010, when Infinity Ward founder Jason West and Vince Zampella were sacked for alleged insubordination. The pair launched a counter-suit claiming wrongful termination and unpaid royalties from the Modern Warfare series, before EA was then pulled into the fray when Acti accused it of attempting to poach the developers while they were under contract.
Last week news emerged that Activision had agreed to pay out $42 million dollars to a group of former Infinity Ward employees. At the time, it was reported that the ruling didn't pertain to the Zampella/West suit and wasn't an admission of guilt on Activision's part.