Activision Leeds to develop Call of Duty handheld games - report
Ex-Team 17, Rockstar Leeds staff aboard.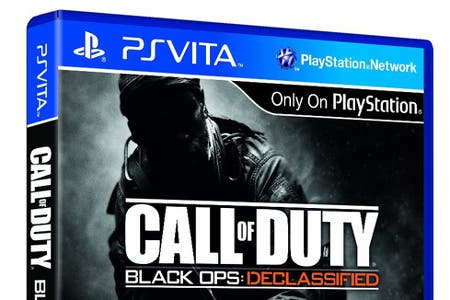 Activision's new UK studio will take charge of all Call of Duty games for handheld platforms, a new report suggests.
Activision Leeds will share assets from the two main Call of Duty developers Treyarch and Infinity Ward, UK industry expert Andy Payne told Videogamer.
The studio's duties will include "all handheld versions, iOS versions of Call of Duty," presumably including games for 3DS and PlayStation Vita.
Whether that includes the already-announced Vita spin-off Call of Duty: Black Ops Declassified is unclear, however.
"Activision are a machine," Payne explained. "They're very good, and you know what, what people don't realise with Activision is, the two studios working on the Call of Duty franchise are collaborative studios. That's unheard of. All the assets are reusable, so they're not wasting time.
"The two studios are saying, 'I need a tank, pull it off from the library'. And those assets are also going to be starting to be used by the mobile team, which is going to be based in Leeds."
The US publisher recently set up local division Activision Leeds to work on mobile games based on its existing brands.
Activision Leeds talent includes ex-Worms studio co-founder Martyn Brown, plus members of the Rockstar Leeds, developer of Grand Theft Auto: Liberty City Stories and Chinatown Wars.
The UK studio joins a huge number of development teams now working on Call of Duty titles. Treyarch and Infinity Ward are currently assisted by Raven Software and Sledgehammer. Tony Hawk studio Neversoft also recently signed on.