Activision is selling a Call of Duty: Black Ops 4 smiley face reticle for £1.79
Money shot.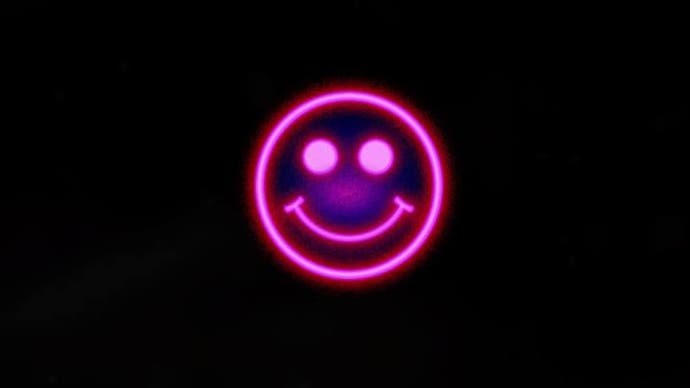 Activision's ill-advised microtransactions streak for Call of Duty: Black Ops 4 continues - the latest is a smiley face reticle that costs £1.79.
The smiley face is available to buy from Black Ops 4's Black Market for 200 COD Points, which costs £1.79. There's no way to obtain it without forking out real world cash.
Here's how it looks for sale in the Black Market: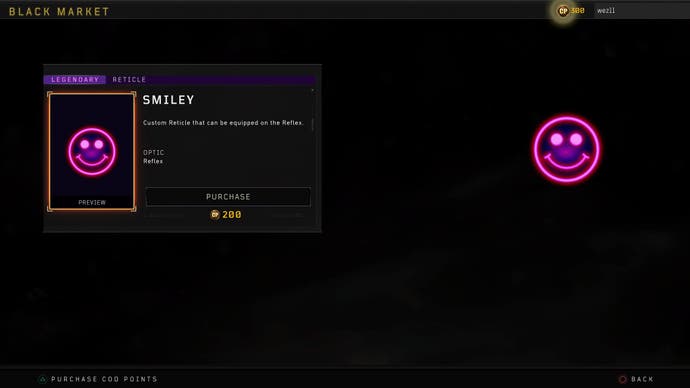 And here's how it looks in-game: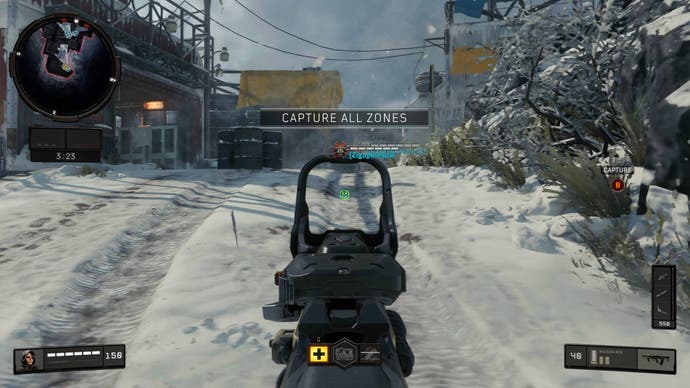 This isn't the first time Activision has turned to reticles for revenue. On Christmas day last year, the company sold a red dot reticle for a dollar. Merry Christmas! But this smiley face reticle microtransaction feels particularly ridiculous given it was available in Black Ops 1 and 3.
Now, £1.79 won't be a big deal for a lot of people (round these parts that's a fifth of the price of a pint), and this is a cosmetic DLC that doesn't impact gameplay, but it's the principle of the thing, isn't it? We're talking about a reticle here. That costs £1.79. In a full price video game. (Activision declined to comment when contacted by Eurogamer.)
All this when Activision is already under fire for its egregious Black Ops 4 microtransactions, and players feel they're currently not getting good value out of the playerbase-splitting Black Ops Pass, either.
Black Ops 4 is, fundamentally, a fantastic shooter and I've had a huge amount of fun playing standard multiplayer and the brilliant battle royale, Blackout. It's a shame, then, that the game is undermined by microtransaction missteps.