Activision focusing on Call of Duty: Ghosts "engagement"
"More engagement has meant better monetisation over time."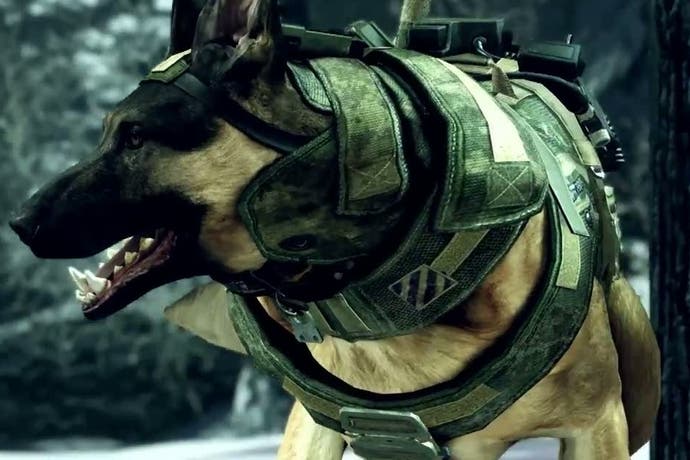 Activision sold $1 billion worth of Call of Duty: Ghosts stock into retailers for its launch on Tuesday - a figure lower than in previous years.
Activision blamed this on the console transition and digital distribution in reporting its figures for the third quarter of the 2014 financial year last night.
As Activision has said in the past, this year Call of Duty has seen fewer pre-orders than previous entries in the series because of what it calls "next-gen hesitation". This is the idea that players have refused to pre-order because they're unsure which version to buy and on which console.
The mention of digital distribution is part of an established, growing trend of increased downloads versus physical sales of video games.
"This year, the sell-through curve will be different than in past years due to the multiple launches of new hardware later in the month and more days between our launch and the high-volume Black Friday at the end of the month," Activision chief financial officer Dennis Durkin said.
"That said, it's a very solid achievement and shows the tremendous confidence our retail partners have and the strength of the game and franchise heading into this holiday."
Yesterday's sell-in announcement was seen by many as an indication that day one revenue from Call of Duty: Ghosts was down versus day one revenue from previous games in the series.
But this situation isn't isolated to Call of Duty. Other publishers, such as Battlefield 4 company EA and Assassin's Creed 4 company Ubisoft, are in the same boat as next-gen waits in the wings.
"Today, market fundamentals are mixed," Activision Publishing boss Eric Hirshberg added.
"Demand for many annualized AAA titles are down as consumers continue to show hesitation ahead of the launch of next-gen consoles. In fact, some games based on top-selling franchises are significantly down versus last year.
"While we don't expect to be immune to these industry-wide patterns and while we expect the sales curve to be shaped differently this year given the mid-quarter launch of next-gen consoles and the fact that Black Friday is later this year, we also know that purchase intent and awareness for our key titles are strong. We're also seeing increased supply and demand for next-gen consoles, and we believe consumers will reward those who have breakthrough next-gen games ready at launch, and we do."
Rather than discuss day one sales, Activision chose to highlight the average session of Ghosts players, which is longer than that seen in previous versions. Hirshberg said this means Activision can better monetise the community over time.
"So far, attach rate on things like Season Pass has been very strong, and we're also seeing longer average session length so far, meaning more engagement with the players, with the millions of players who are already online enjoying the game," he said.
"Historically, more engagement has meant better monetisation over time because people are more engaged and more willing to do things like purchase DLC or purchase micro-DLC or purchase a Season Pass. So we're pleased by those longer average engagement times."
Call of Duty: Ghosts features a new mode called Extinction, and this will play a part in upcoming downloadable content.
"We're thinking ahead when we developed our third mode with Extinction," Hirshberg said. "And obviously, we've seen how that third mode can play a big role in a long tail on a rich DLC season, and so you'll see a great slate of content coming our players' way in the wake of Ghosts, including a lot of Extinction content, so we'll have a fantastic season to look forward to."