A retro row: lawsuits and resignations threaten the Sinclair ZX Spectrum Vega
Manic miners.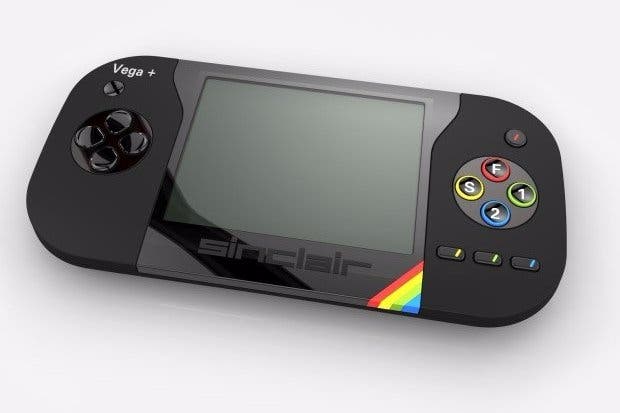 Crowdfunded retro revivals are having a tough time of it.
Last week I reported on the Recreated ZX Spectrum, yet another Kickstarter that's failed to live up to its promise.
Now it's the rival Sinclair ZX Spectrum Vega that's in the firing line, with the brewing of a bitter dispute between companies who are calling the lawyers in.
Unlike the Recreated ZX Spectrum, the Sinclair ZX Spectrum Vega is endorsed by Sir Clive Sinclair himself, and found impressive success on IndieGoGo. The Vega+ is a handheld version you can play on the go as well as through your telly. It raised £409,000 from over 3700 backers on IndieGoGo in March 2016 - a whopping 367 per cent of its target.
The Sinclair ZX Spectrum Vega+ is marketed by the Luton-based Retro Computers (Sir Clive's Sinclair Research Ltd is a shareholder). The development and marketing of the Vega+ is under license from Sky In-Home Service Ltd, who inherited the intellectual property rights to the Spectrum computers from Amstrad.
In February, Retro said development of the Vega+ was complete and a fully-functioning prototype was ready to go into production. It had a colour LCD, could be connected to a telly, and would come with 1000 licensed games. The design concept of the Vega+ is the work of Rick Dickinson, who was responsible for the design of all of Sinclair's ZX computers in the 1980s.
Fast forward to July, and an odd email popped into my inbox, from a person called Nick Cooper, representing a company called Cornerstone Media International Ltd.
Cooper claimed Cornerstone is behind the national sales release of the Vega, and said the contract between itself and Retro Computers had been "terminated".
Why? Cooper said Cornerstone became aware of "issues and disputes" within Retro Computers, and the subsequent on-going legal disputes between the various parties, including the ownership of the intellectual property on both the Vega and Vega Plus.
That sounds worrying. What's it all about then? It turns out Retro Computers' managers had a falling out.
Back in April, two of the directors, Chris Smith and Paul Andrews, quit Retro Computers due to "irreconcilable differences" between them and the last remaining director, David Levy.
Dr David Levy, according to marketing material, is a British "International Master" of chess who is President of the International Computer Games Association and the founder of the Computer Olympiads as well as the Mind Sports Olympiads. He's written more than 50 books on computer games, A.I. and robotics. According to Levy's bio, "He is not only interested in computers and games, he also adores cats."
It turns out Levy does not adore his former partners in Retro Computers. Not any more, anyway. Apparently neither Smith or Andrews are involved in Retro's management, but they remain shareholders. Awkward.
Now, back to this email from Nick Cooper at Cornerstone. He says that due to "terms in the contractual agreement" between Cornerstone and Retro Computers, Cornerstone "had no alternative but to suspend sales until the matter had been resolved and the console remains unavailable".
"Unfortunately Retro Computers Ltd, decided that this course of action was not warranted and breeched [sic] its contractual agreement with Cornerstone Media International Ltd."
What is Cornerstone, and what is its involvement in Retro Computers? It's a sales and distribution company that specialises in getting DVDs and CDs into shops. Its website is barebones indeed, but its Facebook page includes photos that promote the Vega+ as recently as March this year.
Cornerstone's business involves publishing military history DVDs, Charles Bronson movies and Bollywood titles. According to Companies House records, Nick Cooper is its director.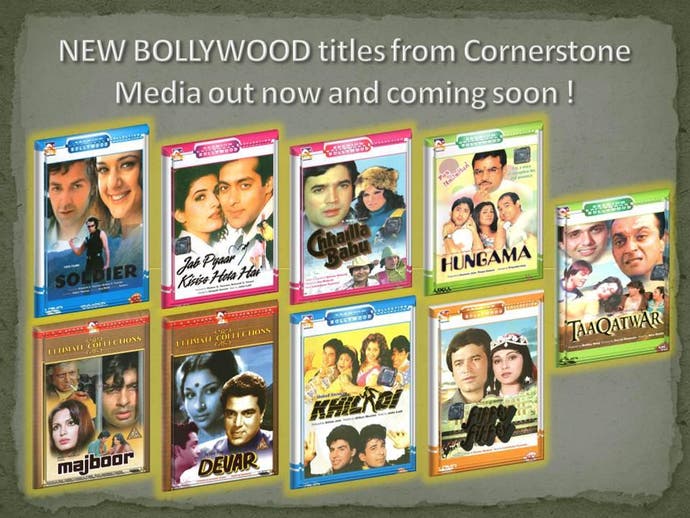 So, what has Retro Computers got to say for itself? Managing Director Suzanne Martin couldn't say much, when contacted by Eurogamer, but did accuse Cornerstone of "factual inaccuracies" in its statement.
The upshot is Retro Computers is taking legal action against Cornerstone over its refusal to sell the Vega.
The Vega, by the way, is still available to buy online. Amazon, for example, has 14 left in stock. But the management turmoil and dispute with Cornerstone casts doubt over the launch of the Vega+, which Retro had promised would be shipped to IndieGoGo backers in September 2016.
Suzanne Martin was quick to pour cold water over growing concern, saying the Vega+ remains on track.
"The team at Retro Computers Limited and our partners are fully committed to delivering the Vega+ in accordance with our IndieGogo campaign, and with the added bonus of some new features created by the new technical director and his team," she told Eurogamer.
These new features are announced at a time when the Vega+ is in the advanced stages of software development on the hardware, which is produced by a company called SMS Electronics Ltd. Improvements include better display brightness compared to the original Vega, an on-screen menu with virtual keyboard support, and better game start-up speed.
With that September launch fast approaching, Retro Computers has two months to get its house in order. The Vega+'s army of backers wait with bated breath.