A new PS3 model in the works - report
Comes in three types; 16GB, 250GB and 500GB.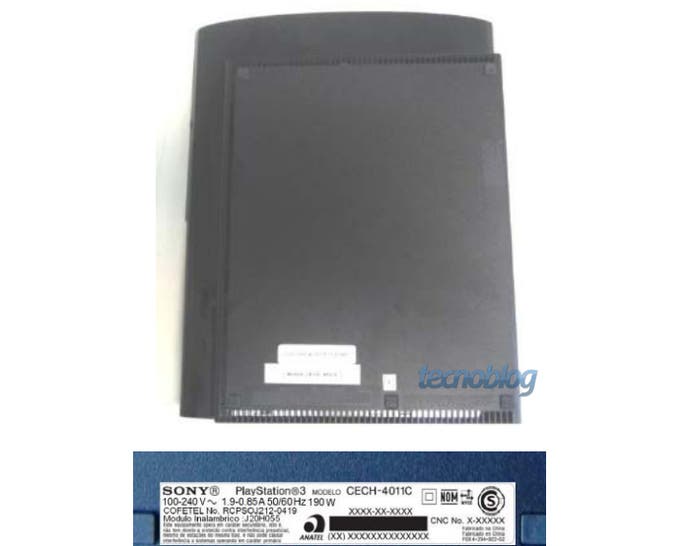 Mysterious images of what appears to be a new model of the PlayStation 3 have shown up on Portugese website Technoblog.
These were taken from the Brazilian Agency of Telecommunications Anatel's website.
The pictures - shown below - depict a black device labelled as a PS3, but with a ridged texture and what looks like a sliding top panel.
Technoblog also uncovered a document from Sony Brasil confirming three models have been submitted for certification and they're all identical save for storage capacity. The CECH-4011A contains a 16GB hard drive, the 4011B-CECH comes in at 250GB, and the CECH-4011C has a whopping 500GB capacity.
This information falls in line with reports of FCC documents filed by Sony earlier this month. Currently we're on the 3000 series, with the 4000 series rumoured to be revealed at Gamescom next month.