A Link Between Worlds set for November 22nd release
And new Zelda opens up the series' traditional dungeon structure.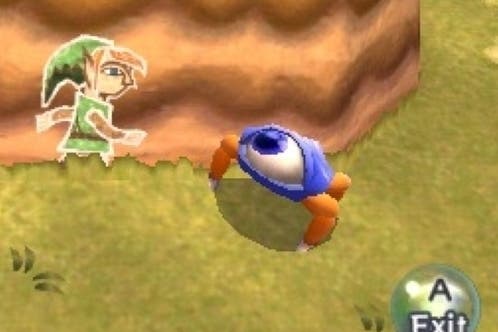 A Link Between Worlds, the spiritual successor to the SNES classic Link to the Past, has been set for release on November 22nd for the Nintendo 3DS - and its new dungeon system has been explained for the first time.
Unlike in previous Zelda games where dungeon order is largely prescribed, in A Link Between Worlds after a certain point you'll be able to tackle dungeons in any order, using tools and weapons that you can buy or hire from an in-game shop. The shop, staffed by a character called Ravio, was teased earlier this year in a Miiverse post.
A Link Between Worlds is the Zelda series first original outing on the Nintendo 3DS, following the release at launch of an updated Ocarina of Time - though from early impressions it looks as if this new Zelda won't be quite as bold as some of its predecessors.