A glitch has opened up Final Fantasy 15's cut continent
Command Prompto.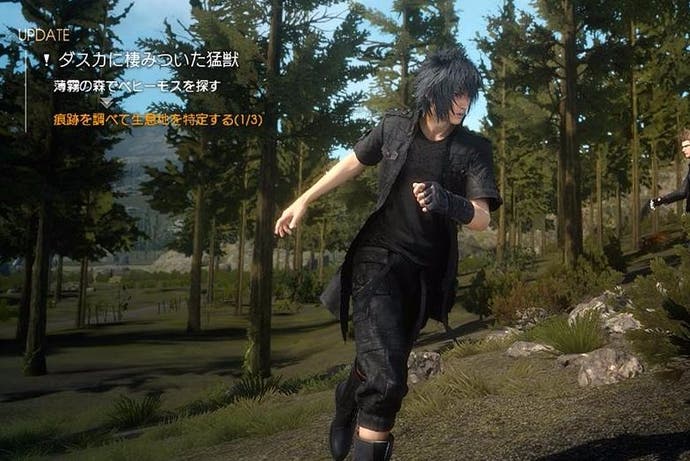 Final Fantasy 15 famously spent over ten years in development, yet when it came out last November it still felt incomplete. Big edits had clearly been made, leaving the story potted with plot holes and inconsistencies while the open world narrows down to a corridor in the final half of the game, suggesting it was rushed over the finish line before director Hajime Tabata and his team could fulfil their vision.
Now, a player has discovered a glitch that opens up a whole new expansive area to explore - and it's polished to such a degree that it must have been cut at the 11th hour, or that it'll form the backdrop for the incoming DLC that will explore the stories of sidekicks Prompto, Ignis and Gladio.
A video on YouTube by Fotm Hero explores the continent of Niflheim in its entirety, which in the final game players only see from the interior of a speeding train. Areas such as Cartanica look finished other than their lack of enemy placement, while further in the snowy area of Eusciello looks like it needs a little more work.
Final Fantasy 15 came out last November and restored some of the epic scale to the series, though it was let down by a scrappiness that possibly resulted from last minute cuts. Still, Prompto and Ignis were still two of the best things about gaming in 2016.