A glimpse of next-gen: Mafia dev shows medieval RPG tech
Cuirass?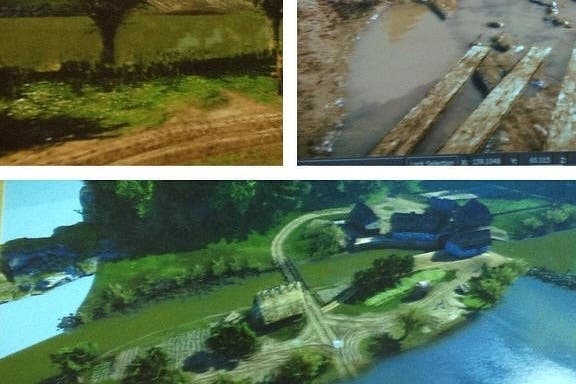 Imagine what a medieval RPG for PC and next-generation consoles could look like - how much better than Skyrim can it get?
Mafia maker Daniel Vavra and his Warhorse Studios offered a juicy glimpse of that future in Prague recently, demonstrating in video the sort of things their unannounced 2014/15 medieval RPG can achieve.
Churned muddy tracks, aged wooden barns and farm buildings, murky but reflective water, leafy green trees; even this off-screen footage can at times look uncannily like the real thing.
The environments are built using a modified version of CryEngine 3, Eurogamer Czech reported - and the agricultural scenery is apparently just an example of what the tech can do.
Little else is known about the medieval RPG Warhorse Studios is working on, but Vavra's been studying medieval re-enactment festivals in the Czech Republic for the job.
Daniel Vavra more recently organised the protests outside the Greek embassy in Prague to mount pressure on the Greek government for detaining two ArmA devs for allegedly spying. His Warhorse team is made up of several former Bohemia developers, too.