Dead by Daylight trademark points to dating sim
Who said romance is dead?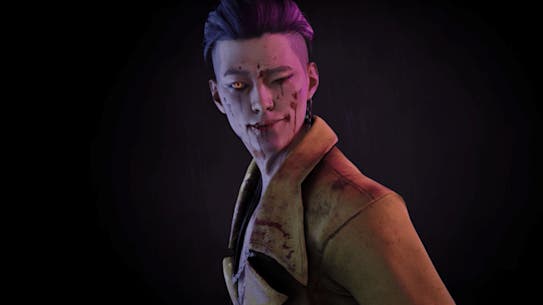 A Dead by Daylight dating sim may be on the way.
As shared on Twitter by DBDLeaks, developer Behaviour appears to have trademarked the title Hooked On You: A Dead By Daylight Dating Sim.
Filed on 16th February 2022, it's currently unknown whether this is a brand new title, extra content for the main game, or just a joke.
A dating sim would be fitting for the community though. Dead by Daylight may be a horror game, but fans just can't stop thirsting after its suite of killers.
That goes for the game's winking K-Pop killer The Trickster, to Hellraiser's Pinhead declaring "I came", and the bunny mask-wearing Huntress.
And with the game being so popular with the LGBT+ community, you bet that a Dead by Daylight dating sim would aim to be as inclusive as possible.
Eurogamer has contacted Behaviour for comment.
In the meantime, streamers have been jump-scared by the game's latest killer, taken from cult Japanese horror Ringu.