A 500GB NVMe SSD for $160 is one of the best Amazon Prime PC gaming deals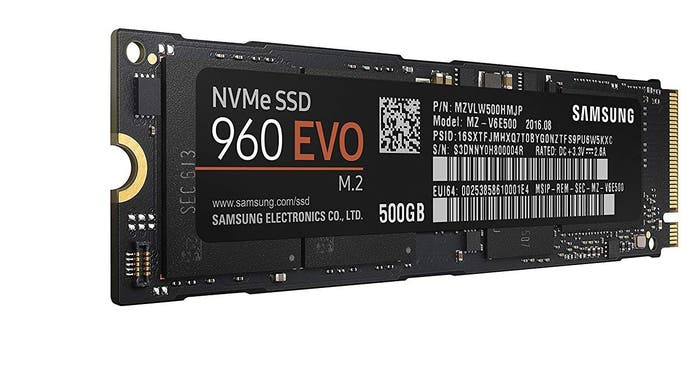 The Samsung 960 Evo is one of the best solid state drives on the market, and today is the perfect time to buy one. This 500GB drive normally retails for over $200, but right now it's $160 as part of Amazon's Prime Day 2018 deals.
So what makes this a good time to pick up the 960 Evo? And how good is this drive anyway?
Let's hit that first question first: it's a good time to get this drive because Samsung just released a successor, the 970 Evo. That drive is a little faster than the 960, but it's still in the 'early adopter' phase of its product run, which means it's still pretty darn expensive at around $200. In contrast, the 960 Evo gets about 90% of its performance at 80% of the price - not bad, right?
So how fast is the 960 Evo anyway? Well, it's darn fast - it's rated with sequential read speeds of up to 3200MB/s and write speeds of up to 1800MB/s, thanks to its use of the super-fast PCIe interface. That means you'll get about six times faster read and write speeds than the average SSD that connects via SATA. Random read and write speeds are improved too, so you'll definitely notice a difference in responsiveness when upgrading from a standard SATA SSD - games should load a bit faster, copying files around your hard drive gets a speed boost and so on.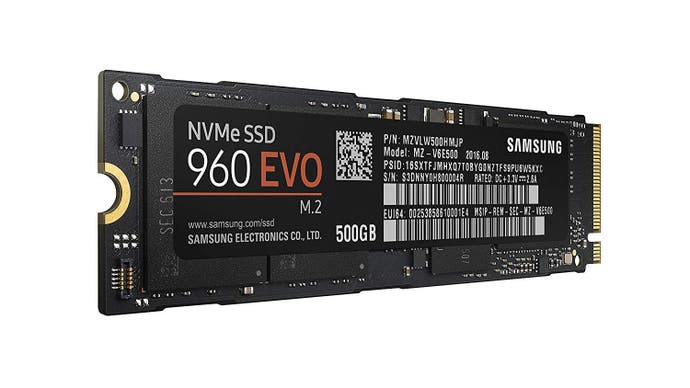 The M.2 form factor is also arguably more convenient than SATA, as it takes up way less space and is usually connected directly to your motherboard. That makes for a cleaner-looking build, as you don't need to run any data or power connectors to the drive. It's also good for modern laptops, which may not have a full-size 2.5-inch drive bay in order to save on space.
So all things considered, the Samsung 960 Evo is an NVMe SSD drive that's certainly worth a look. You can find it for $160 on Amazon right now, so check it out if you're interested. If you're looking for more Prime Day 2018 highlights from Digital Foundry, check our choices for the best Amazon Prime Day deals before the promotion comes to an end.