Here's a 5TB WD external hard drive for under £90
Conclusively resolve your PS4 or Xbox One game storage woes.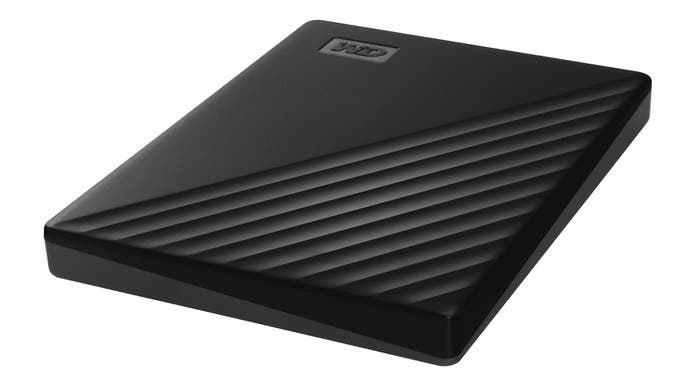 Update: Unfortunately, the price of this hard drive has now gone back up to £97. It was a good deal if you managed to snag one in time!
As our game libraries grow we're all looking for a bit of extra storage space - especially with the limited capacity of last-gen consoles. Well, you can fix that problem permanently with this 5TB Western Digital My Passport external hard drive for less than £90.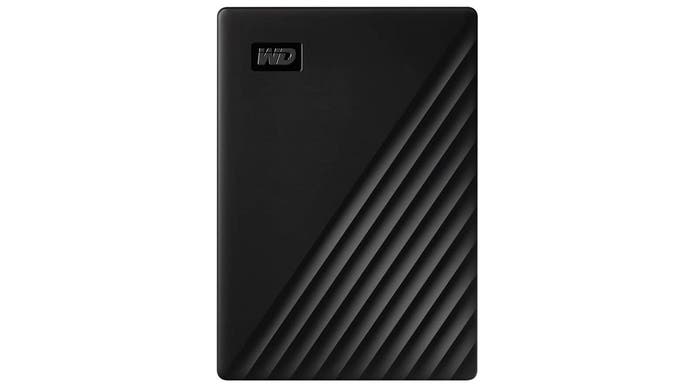 Simply plug it into your PS4 or Xbox One via USB and you'll get a bucket-load of extra storage to play with for game installs, updates and more. With many last-gen consoles offering just 500GB or 1TB of internal storage - and many big games now demanding upwards of 100GB at a time - a 5TB drive a considerable bump.
This WD drive would usually set you back a hefty £120 - and this is the cheapest it's been since it briefly dropped to a surprisingly low £71 almost a year ago. Of course, if you don't want it for your console, it'll work perfectly well as expandable PC storage, too!
One important point before you lob it into your basket: you won't be able to use this hard drive to play PS5 or Xbox Series games on the new consoles. They need to be installed on each console's internal storage - or on the Xbox Series X/S Storage Expansion Card - in order to run.
For the Series X/S, you can use an external drive to keep your next-gen games in cold storage, though they will need to be transferred back to internal storage or the expansion card in order to be played. As for the PS5, right now it's the internal SSD or nothing. However, the option to expand with an additional PS5 SSD is coming soon, once Sony add the feature and confirm which drives are compatible.
You can also browse through Digital Foundry's picks for some other best PS4 and Xbox One external hard drives, as 5TB might be a little excessive for some.
Still looking to buy either new console? Then you'll want to keep our PS5 stock and Xbox Series X stock pages bookmarked - and do check in regularly over the coming weeks as more consoles are coming before the end of January. You can also follow Jelly Deals for up-to-the-minute updates on Twitter.