Save a third off this 3TB Western Digital external hard drive
Bulk up your storage for just £60.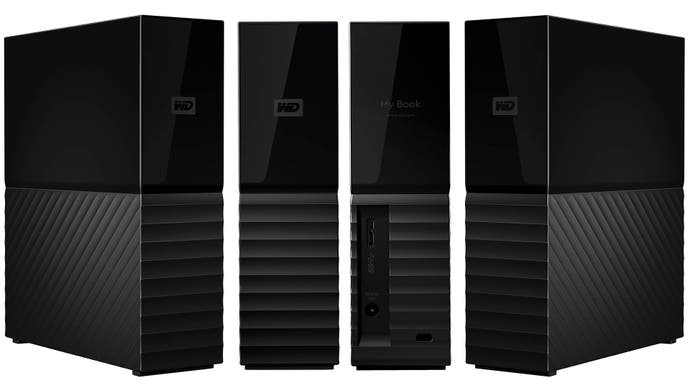 Western Digital has taken a third off its 3TB My Book external hard drive, bringing it down to just £59.99 at the WD Store.
That's one of the lowest prices we've seen for some time and a great opportunity to snag a new backup drive for cheap.
It's not only useful to store files, videos, photos and more from your PC, though. It can also be used to expand the storage space available to your PS4 or Xbox One. I'm sure you're finding each console's internal storage extremely limited this late in their life cycle - especially when some games require upwards of 100GB or more to be installed!
You can actually bring the price down to £53.99 by signing up to the Western Digital newsletter and claiming a 10% discount voucher. If you don't want to be inundated with messages just unsubscribe immediately after or use a temporary email address.
---
Jelly Deals has even more ways to save you money on top games, tech and more. We've got our picks for the best external hard drive for Xbox One, where to buy all the Animal Crossing amiibo cards and where to buy all the Mario Lego sets.
---
One thing to point out about the bulkier My Book range is that they require a plug socket to be powered, as opposed to the more portable USB-powered drives. If you'd prefer one of those, the 4TB Seagate Expansion external hard drive might be a better option at £84.99.
You can also head over to Jelly Deals, where we've taken a closer look at many other options if you're after an external hard drive for PS4.