3DS Circle Pad battery life revealed
AAAmazing.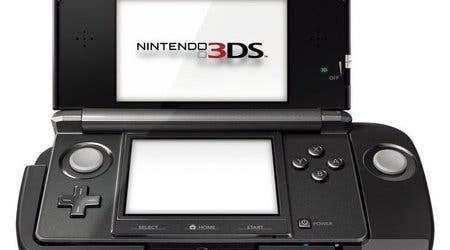 Nintendo's much-derided 3DS Circle Pad Pro accessory has a beefy battery life of 480 hours, according to the device's manual (posted online by Andriasang).
That's about 100 times longer than the console itself.
The 3DS Circle Pad add-on bestows a second analogue slider and extra shoulder buttons on the handheld. It requires a single AAA battery to run.
Having 480 hours of battery life should placate gamers concerned at the need to use a screwdriver to access the device's battery compartment.
The 3DS Circle Pad Pro is available in Japan this weekend with Monster Hunter Tri G and launches on 27th January in Europe alongside Resident Evil: Revelations.