319 GAME stores open midnight tonight for Call of Duty: Black Ops 2
UPDATE: Blockbuster in on it too.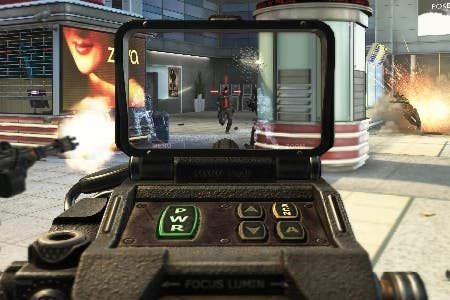 UPDATE: Blockbuster has been in touch to let us know that it will open over 450 stores at midnight tonight to sell Call of Duty: Black Ops 2.
If you pre-order the game with Blockbuster you'll get movie Act of Valour on DVD or Blu-ray for free.
ORIGINAL STORY: 319 GAME shops will open at midnight tonight to sell Call of Duty: Black Ops 2, expected to be the best-selling game of all time.
At the stores in Westfield Stratford & Shepherd's Bush and Birmingham Bull Ring there will be people dressed up in full army gear. The Birmingham shop will be guarded by the Birmingham Armoury. In London goody bags will be given to the first 25 customers.
GAME St Austell will host a pre-play event at White River Cinema from 10pm tonight. If you've pre-ordered you can play multiplayer across four the cinema's screens.
At GAME Belfast a guest DJ and the ice hockey team the Belfast Giants will "entertain" in among military vehicles and a tank. A tank! And soldiers will fight pretend zombies.
Meanwhile, Activision is running a Black Ops 2 Live event as an eSports experience so you can play the game early at Bloomsbury Ballroom in Holborn, London.