30 minute Dragon Age Inquisition gameplay video leaks online
Chop chop.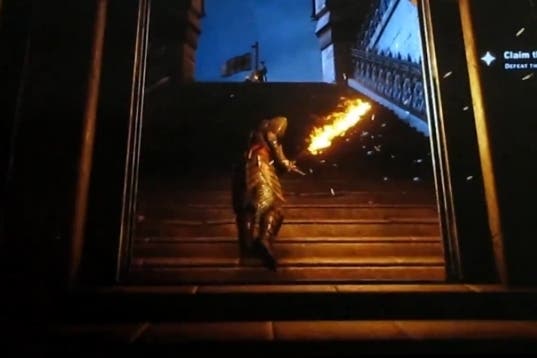 A 30 minute Dragon Age Inquisition gameplay video has hit the internet.
The off-screen video was captured at Finnish show DigiExpo and uploaded to YouTube earlier this month. How long it will last there remains to be seen.
The pre-alpha gameplay shows off new environments, the conversation system and combat in BioWare's fantasy role-playing game. It looks like the demo shown to press in August 2013 and reported on by Eurogamer at the time. If it is, the video is of gameplay captured from a high-end PC and played with an Xbox controller.
Also included: the character inventory screen, keeps and the tactical view from Dragon Age: Origins re-introduced for Inquisition (skip to the 18 minute mark).
BioWare has Dragon Age Inquisition pegged for PC, current-gen and next-gen consoles with an autumn 2014 release window.