2K joins Bethesda and Activision in pulling its games from GeForce Now
Floundering streaming service loses another publisher.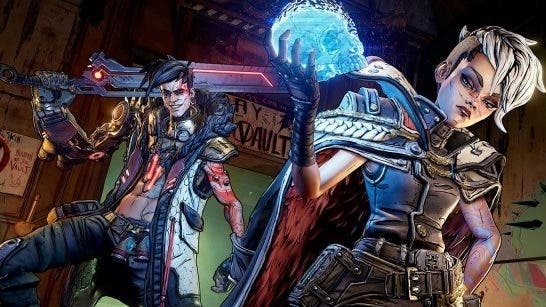 2K is the latest publisher to pull its games from GeForce Now, Nvidia's streaming service.
Already we've seen Activision and Bethesda remove (most of) their portfolios, and now players have lost access to 2K's games too, including franchises like Borderlands, Bioshock, Mafia, X-Com, and Civilization, amongst others.
As Wes summarised a few weeks back, GeForce Now ties into your existing PC library across a range of online storefronts, allowing you to play your games on computers, smartphones and tablets. It offers two access tiers to the system: the free offering lets users access the cloud system for a session of up to one hour - good enough for a game of Fortnite. After that, there's nothing stopping the user from starting another session, though if the servers are fully occupied, a wait may be required.
Then there's the Founder's Edition tier, priced at £4.99 / €5.49 / $4.99 per month for the first 12 months - with the first three months free via a trial. Founders get to jump the queue for server availability and can also access hardware-accelerated ray tracing features in supported games. (Digital Foundry has more here.)
"Per publisher request, please be advised 2K Games titles will be removed from GeForce Now today," Nvidia announced in a forum post overnight. "We are working with 2K Games to re-enable their games in the future."
"This is really garbage," complained one user. "I bought extra borderlands 3 because I can play it with the highest resolution and graphics settings on GFN. another game that I can no longer use. Tsss, there are fewer and fewer. Meanwhile it would be better to buy a better pc than to rent a high end pc."
"At this point GeForce Now is cancelled, just accept the fact that you are not capable to provide a good cloud gaming service and move on, I cancelled my subscription," added another.
"Sorry guys but this is getting laughable," said someone else. "By the time my free 3 months end, there will be nothing to play, so what reason would I have to start paying?"