2K customer support overwhelmed by NBA 2K19 complaints
Bricked it.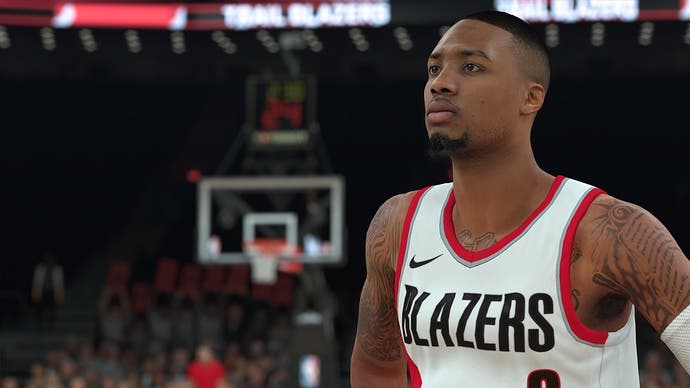 2K's customer support service is struggling to deal with the volume of complaints as NBA 2K19 players log a litany of issues, including lost in-game currency (VC), progression problems, and neverending games (thanks, Kotaku).
Others are reporting that the sports series' latest release also has issues with court conquerors and inexplicable MyCareer file deletions. At the time of writing, it appears the problems are widespread across most platforms.
Right now the issues seem mostly confined to MyCareer mode, but given this is usually where players invest their in-game currency, VC - typically accumulated by purchasing the currency with real-life money or offered as part of special edition bonuses - this means many players are losing a significant portion of their virtual funds.
We are receiving more tickets than normal. Rest assured: We're doing everything we can to get to your case. Thanks!

— 2K Support (@2KSupport) September 9, 2018
Players are also complaining that their tickets have been waiting several days - or weeks - for a response, prompting 2K Support to tweet "we are receiving more tickets than normal. We're doing everything we can to get to your case", and tell Redditors to expect a 7-8 day wait as the department is "overwhelmed".
We've reached out to 2K for comment. In the meantime, 2K Support urge anyone with similar or on-going issues to report the problem via the ticket system.
2K recently removed some elements of microtransactions from its basketball franchise, NBA 2K, in a bid to comply with gambling laws in Belgium and the Netherlands, stating it "disagree[s] with this position" and asking players who agree with them to "contact [their] local government representative to communicate [their] opinion".