2K confirms Borderlands 3 has cosmetic-only purchases following microtransactions confusion
Sales pitch-ford.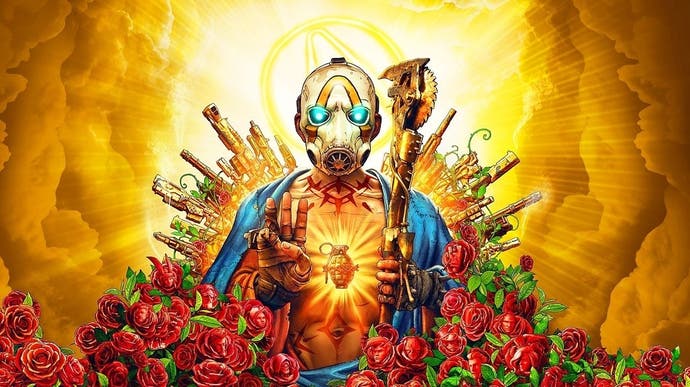 Anyone who's kept an eye on the recent Borderlands 3 livestream and subsequent Twitter furore will know there's been plenty of confusion over the game's monetisation system over the past few days.
Gearbox CEO Randy Pitchford, who is currently embroiled in a messy legal dispute with his former general counsel, announced during the stream that Borderlands 3 "won't have microtransactions" or "microtransaction-y, free-to-play junk", but simultaneously told viewers there would be "all kinds of fun customisations like heads and skins". Creative director Paul Sage also told Game Informer Borderlands 3 would be "selling cosmetics", which the publication observed seemed to contradict Pitchford's claim of no microtransactions.
What followed was a bizarre Twitter rant in which Pitchford accused Game Informer of ignoring the context of his "no microtransactions" comment, and seemed to double down on his distinction between cosmetic microtransactions and "F2P style" microtransactions, such as premium currency and loot boxes.
Eurogamer contacted 2K to ask for clarification on Borderlands 3's monetisation plans, and received the following statement:
"Players will have the option to purchase certain cosmetic items like character, vehicle, and weapon skins, but none of these purchases would be considered pay-to-win or impacting on the gameplay, like weapons or actual gear."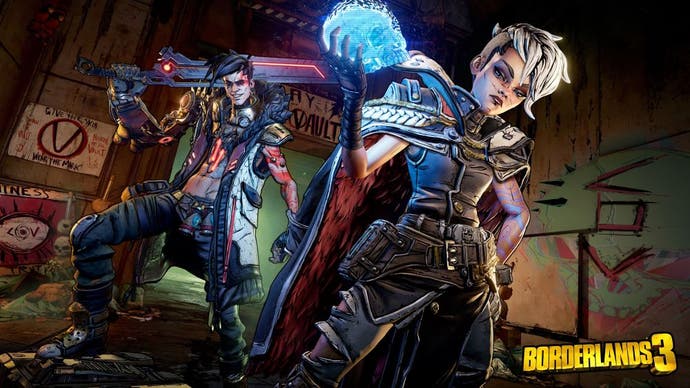 So Borderlands 3 will indeed have in-game microtransactions, but these will be cosmetic-only and purchasable without the use of either premium currency or loot boxes (as Pitchford detailed in the stream). This statement also seems to confirm the progression-affecting XP and loot boost mods included in Borderlands 3's special editions won't be purchasable in-game.
We also know from the stream that Borderlands 3 will follow a similar model to that of Borderlands 2, with plenty of campaign DLC, and Pitchford has tweeted to say "there will be tons of cosmetic drops as (free) loot in Borderlands 3".
Borderlands 2 didn't have in-game microtransactions, but it did have over 50 different DLC packs covering everything from skins to boosts. In an interview with GamesIndustry.biz, producer Chris Brock explained Gearbox will probably make further content post-launch and doesn't "intend to take what Borderlands was and then chop it up into chunks and sell it".
Oh, and also know unlockable emotes are coming to Borderlands 3. I wonder if these will also find themselves in the shop.