2D battler Final Fantasy: All The Bravest launches tomorrow
Square Enix-developed spin-off bound for iOS.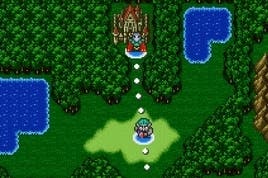 Square Enix is set to launch a new 2D Final Fantasy game for iOS devices tomorrow, titled Final Fantasy: All The Bravest.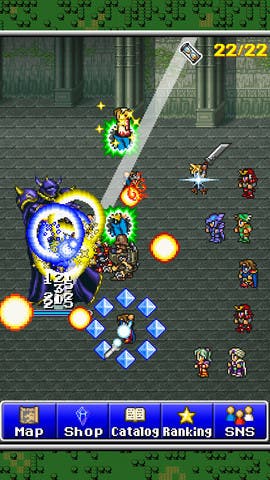 It's already available on the New Zealand App Store, priced NZ$4.19 (about £2.19), Kotaku spotted.
The game appears to consist mostly of battles, engaged through the series' Active Time Battle system.
"Every character possesses an ATB gauge that displays the time remaining until that character can execute an action," the App Store description reads. "When the gauge is full, simply tap or drag your finger over the character to attack. Touch multiple characters in quick succession to experience exhilarating and fast-paced battle unlike anything you've ever played before!"
You'll be granted unlimited attacks once every three hours, when the "Fever" option appears.
"Once every three hours, the Fever option will appear. Once activated, you will be able to attack without waiting for ATB gauges to refill as long as the chocobo-themed music is playing. Deal as much damage as you can before the battle fever ends!"
Familiar faces, foes and more than 30 tracks from throughout the series will appear, and will surely tug on heartstrings.
You'll be able to buy more characters through in-app purchases (price TBC) which will offer a random face from the franchise's past.
It's the second retro-themed Final Fantasy release in recent months, after a conversion of 3DS rhythm spin-off Final Fantasy: Theatrhythm. That game is literally based around retro themes, and also features a cast of characters from the JRPG series' long lineage.