2020 in Preview: Spelunky 2 promises surprises, chaos, and new opportunities to learn
Idol thoughts.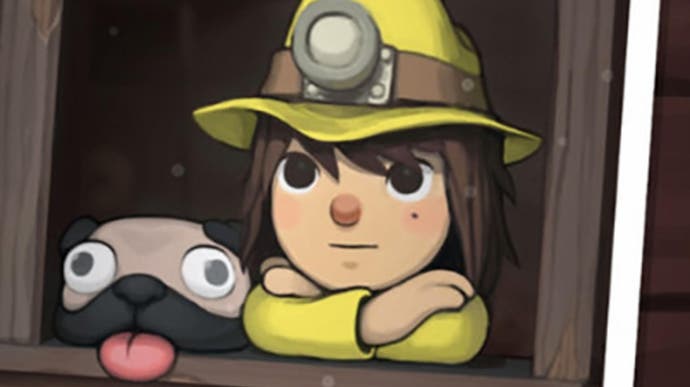 Now that 2020 is here we're having a little look ahead at some of the year's new games that have us intrigued.
Is that a turkey? A sloth? A shopkeeper with a key? A wall with teeth? I have watched the gameplay trailer for Spelunky 2 about a dozen times by this point, and it's weird. So much nes stuff - a new lead character, new environments, a rocket ship, that sloth who seems to have a quiff. And yet there's something very familiar. The pace is faster, but I know how to play this game - I itch for it a little. I watch the trailer and I'm sort of playing along in my mind, trying to make decisions, trying to keep up.
A new Spelunky will be a familiar thing, then. But there's more than that, of course. Spelunky 2 will be an opportunity to learn again - new traps, new foes, new bosses. New fluid dynamics! Huge masses of water and lava dropping down from above! New connections, with these ghostly little doors that seem to take you between parallel spaces. New disasters, new surprising survivals, new stories to tell when it's all over and you're back, blinking in your living room or pressed up against the monitor for your PC.
New Spelunky! I cannot wait.
---
Want to hear our 2020 predictions and a preview of the year ahead? Give our podcast a listen through iTunes, Spotify, RSS, and SoundCloud: