2013 Steam Holiday Sale offers wicked bargains
BioShock! Batman! Monaco! More!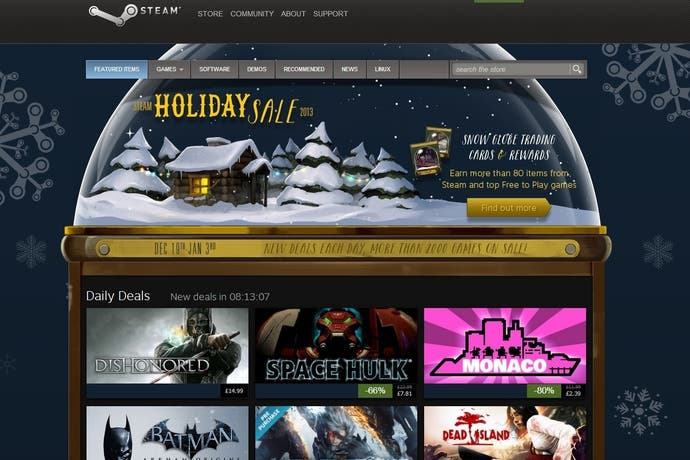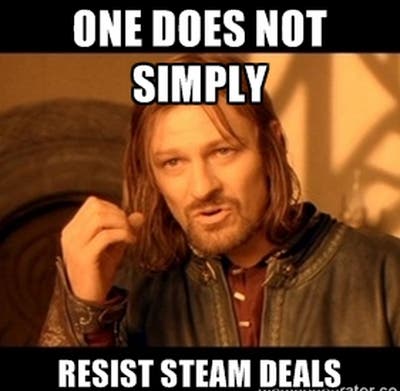 Steam has launched its winter sale - and there are some eye-catching bargains to be had.
The 2013 Steam Holiday Sale launched last night and includes discounts on thousands of games. As usual, there are different promotions all day and every day, including eight-hour flash sales and community's choice sales. Then there are daily deals. The sale ends 3rd January 2014.
At the time of publication, I like the look of Irrational's BioShock Infinite with 75 per cent off - £24.99 down to £6.24. I also like the look of Batman: Arkham Oranges with 50 per cent off - reduced from £40 to £20. Superb heist game Monaco is irresistible at just £2.39.
Let's not forget GOG.com, which is on day eight of its 2013 Winter Sale. There are over 600 games there discounted by at least 50 per cent. Like Steam, GOG.com has daily deals and thematic bundles.
At the time of publication, the wonderful border control adventure Papers, Please is a paltry $6.66, and fantasy role-playing game The Witcher 2 is half off at $9.99.
And there's more. Green Man Gaming also started its winter 2013 sale yesterday. Like on Steam, Batman: Arkham Oranges is half off on GMG at £20. The excellent Brothers: A Tale of Two Sons is a fiver. I also like the look of Sumo Digital's Sonic and All-Stars Racing Transformed for £3.74. That's cheaper than a pint in a Brighton pub.
These sales are ever-changing, so if you see something worth mentioning, pop it in the comments below.