You can get up to 20% off a batch of 4K TVs this week
Plus 40% off LEGO sets and more.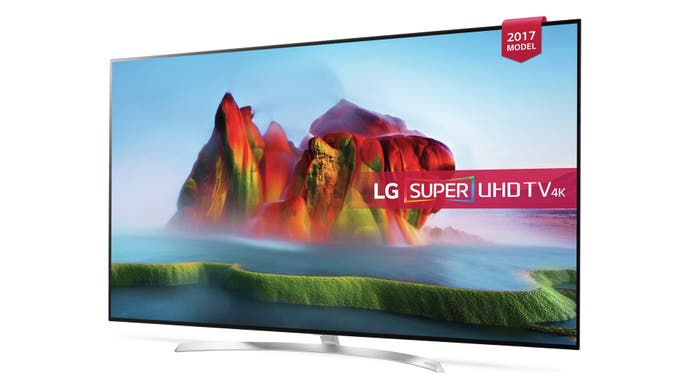 If you've been fighting off the ever-increasing urge to buy yourself a 4K television to go with all of these shiny new video games, now might be a good time to finally pull the trigger, as eBay is offering 20 per cent off a variety of brand new 4K sets using a voucher.

The offer, which is live right now and finishes on Friday, 1st June, will take 20 per cent off a variety of 4K TVs from LG, Samsung, Sony, Hisense, Panasonic and more when you enter the code PROMO20 at checkout. It also includes a range of TV recorders, blu-ray players, soundbars and more. Worth noting that the discount maxes out at £50 per product, but it still means you can snap up a decent 4K set for much cheaper than they normally cost.
Some highlights from this batch include a 49-inch LG 49UJ630V set for £349, a Samsung 40-inch UE40MU6120 for £297, a Sony Bravia KD55XE7002BU 55-inch 4K for £529, and a Panasonic TX50EX700B 50-inch 4K for £448, among others.
Over at Amazon UK, you can also find a 65-inch Samsung Series 7 MU7000 set for £1079, down from over £1399. If you happen to be a Prime member, you can pick up a digital movie from £1.99, too.
Elsewhere on the information superhighway, you can head over to Jelly Deals and take a peek at today's best deals, which include a chance to take advantage of Tesco Direct's closing down and get 40 per cent off selected LEGO sets, £30 off a handheld Dyson, Street Fighter 30th Anniversary for £22 and a whole lot more.